Mentor buddies connect peers to HIV services in Uganda
Bugiri is one of the bustling outposts along Uganda's Highway 109, a highly trafficked trade route that runs east-west, connecting Uganda to neighboring Kenya. Commerce in Bugiri is conducted right on the roadway; stopped trucks and taxis are rushed by throngs of vendors competing to sell soda, snacks, and dosas to road-weary drivers and passengers. Brightly painted storefronts along the highway advertise goods and services, such as pre-paid wireless data and mobile money transfer for people on-the-go.





Truck stops like this one in the roadside town of Bugiri offer drivers a place to rest, eat, and socialize. They are also often hot-spots for transactional sex and other risky behaviors that help drive elevated rates of HIV.


At the edge of town, a large, sunbaked parking lot offers truckers a place to take a break from countless hours of driving, and to socialize at Bugiri's few bars and video halls. The transient trucking population also supports a commercial sex industry in Bugiri. It is a dangerous vocation; women risk violence, abuse, and theft with every transaction, for which they earn one or two dollars. The risk of contracting HIV and other STIs, moreover, is ever-present. Despite the danger, hard circumstances and lack of opportunity lead many women into the profession.

Women like Margaret and Tabitha. Margaret lost her husband to HIV several years ago and, with little education and no experience in the workforce, turned to the commercial sex trade to provide for her children. Tabitha lost both of her parents to HIV when she was a girl, causing her to drop out of school to fend for herself. She became a sex worker when she was in her teens, after she gave birth to her son, and struggled to earn enough money to support them both. Both women are HIV-positive and receive ARV treatment through the STAR-EC-supported health center in Bugiri.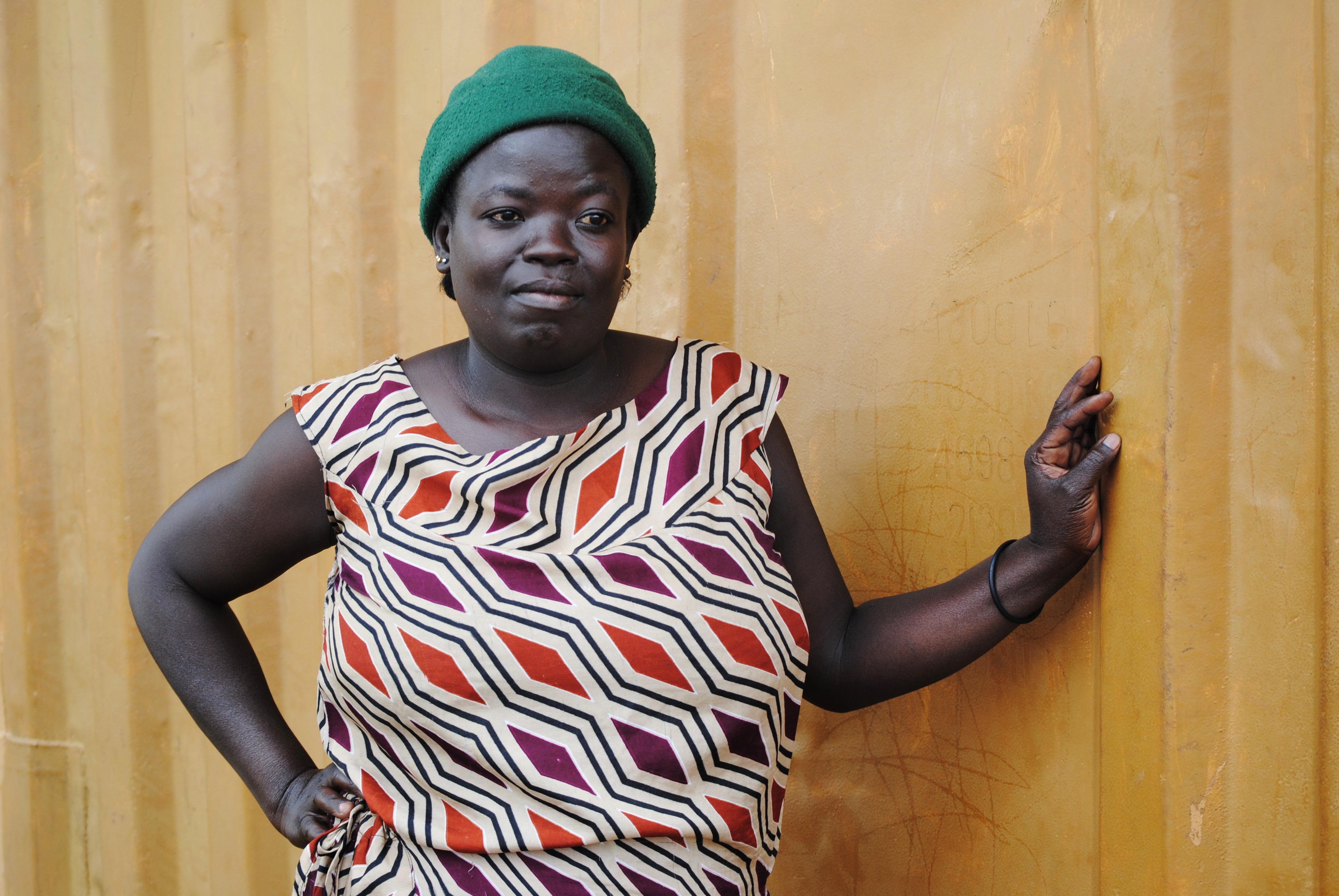 After losing her husband to HIV, Margaret turned to commercial sex work to support her children. As a STAR-EC-trained mentor buddy, she helps educate other women in the trade about HIV and the testing and prevention resources available to them.


They are also peer educators, "mentor buddies," trained by STAR-EC to teach fellow sex-workers about HIV prevention and treatment. Margaret and Tabitha connected with STAR-EC staff at the Naluwerere Knowledge Room, a project-supported resource center at the periphery of the truck stop lot. The knowledge room is staffed by health workers and village health team members and offers information on HIV prevention and treatment, and a space playing pool and watching soccer matches on TV.

As mentor buddies, Tabitha and Margaret lead group discussions with sex workers to provide information about male and female condoms and how to negotiate their use with reluctant clients.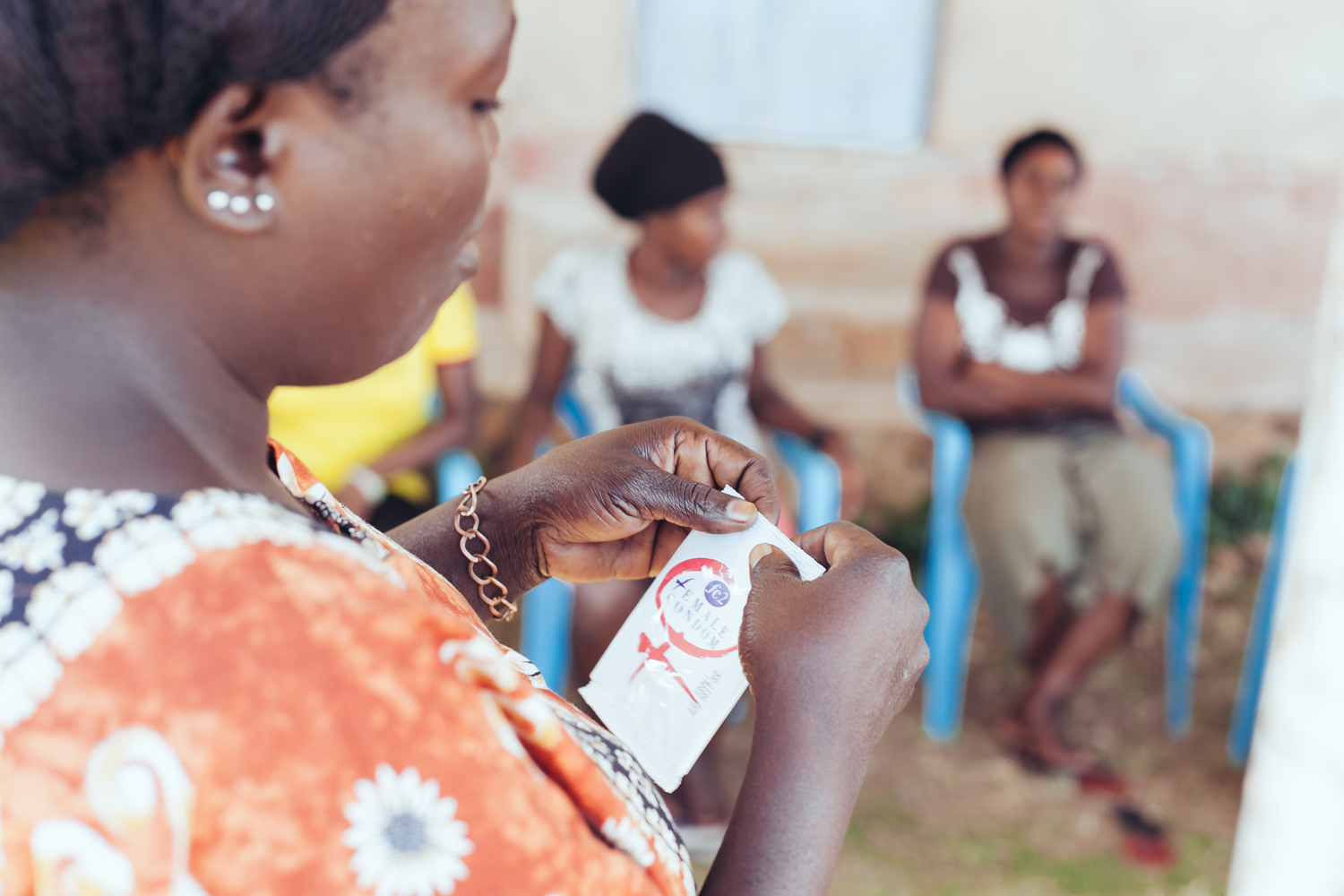 Margaret leads women in a discussion group outside the Naluwerere Knowledge Room. She explains how to use female condoms and how to negotiate condom use with clients.


"We teach women to protect themselves," explains Margaret. "We tell them that there is no way to tell if a person has HIV just by looking at him, and that they should always insist on using condoms with their clients every time, even if the client is offering more money not to use one."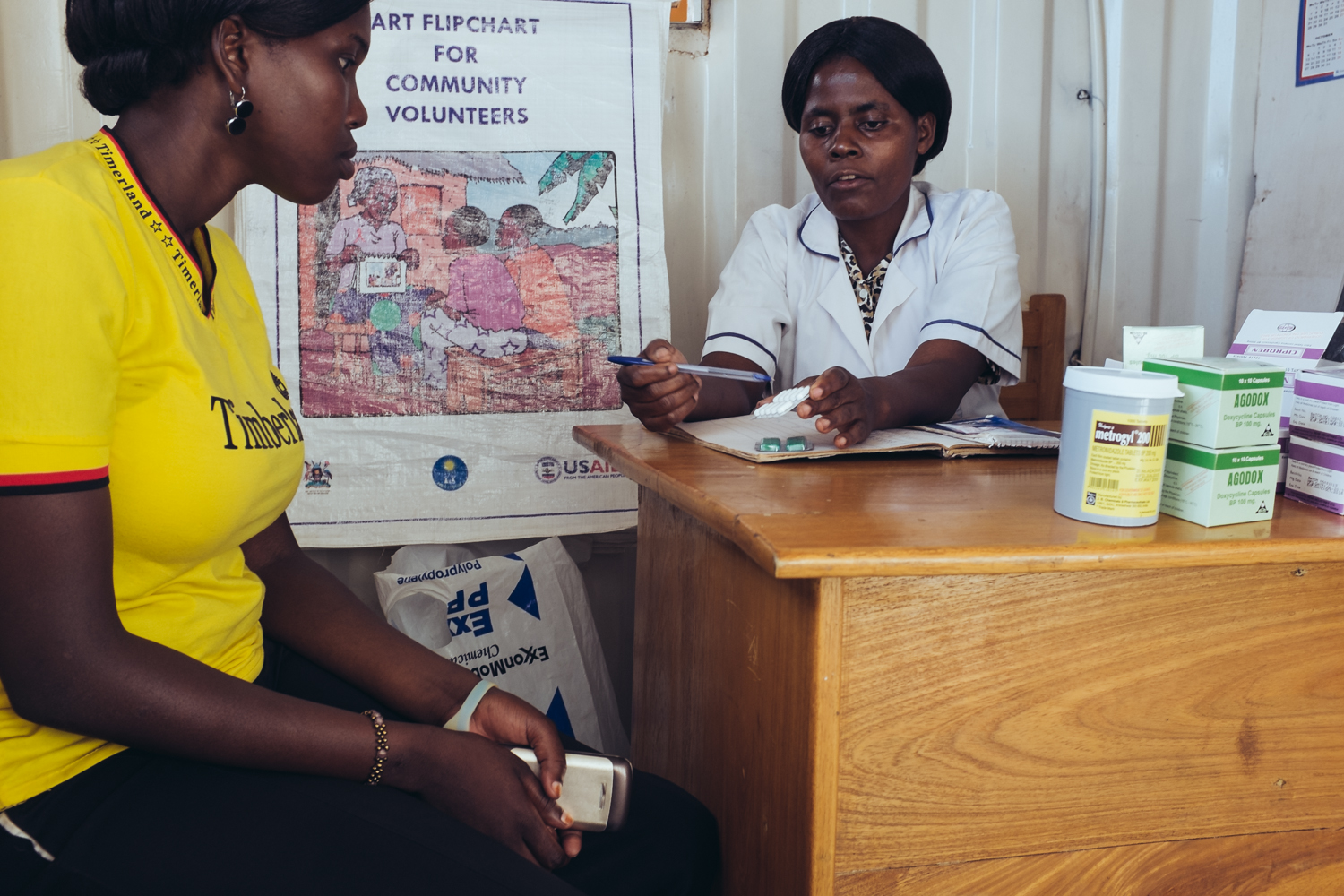 Tabitha receives ART every month at the Naluwerere Knowledge Room from a nurse. Of her work as a mentor buddy, Tabitha says: " I want to show women who test positive for HIV that they can get treatment and be okay, like me."


Tabitha and Margaret also encourage women to get tested regularly for HIV and to go on ARV if they test positive so that they can stay healthy and reduce their risk of transmitting the virus to others. They keep tabs on the women they meet at the knowledge room and
elsewhere, seeking them out to make sure they know about the resources available and offering guidance and support.


"I like helping other women," explains Tabitha. "Especially the very young women [who have just entered commercial sex work]. I want to encourage them to stay healthy and not give up on themselves. I also want to show women who test positive for HIV that they can
get treatment and be okay, like me."

Related Project:
Uganda STAR-EC Project (2009-2016)