News @ JSI
Power of Partnerships for Women, Children and Communities
November 29, 2018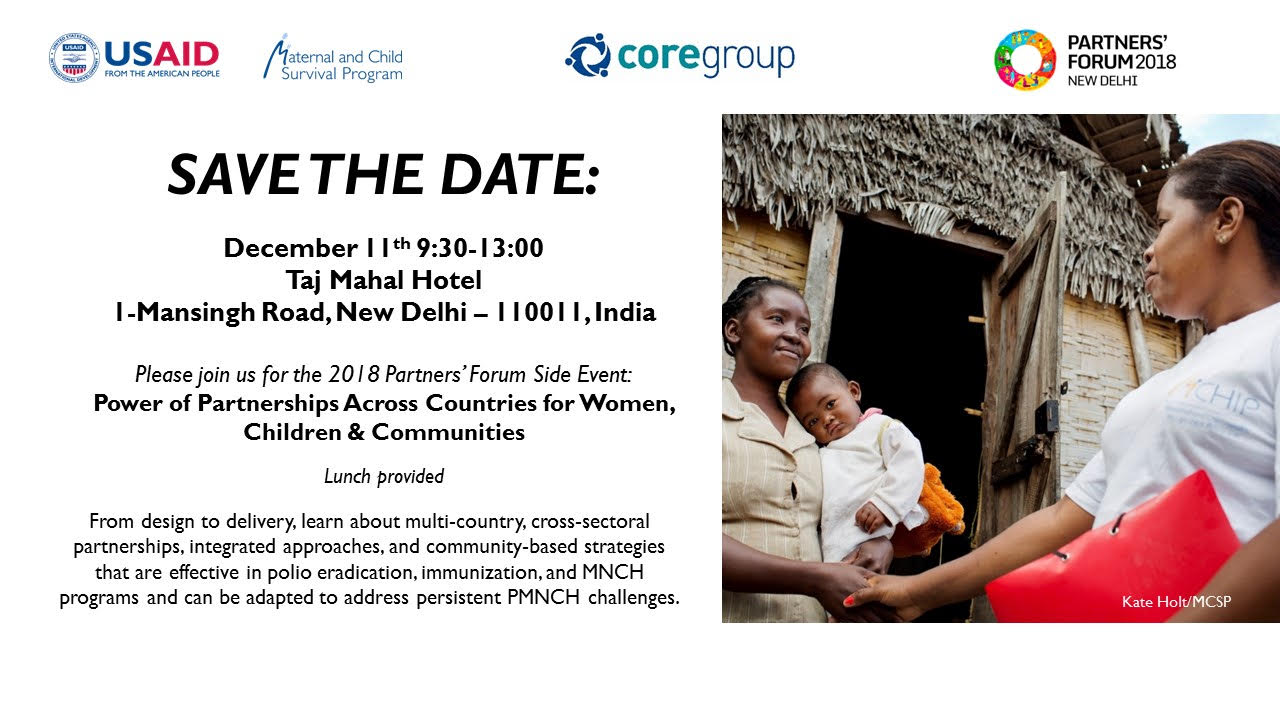 Featuring: Speakers from the Government of India, USAID, WHO, UNICEF, GAVI, MCSP, ZMQ, and CORE Group Polio Project
Who should attend: PMNCH stakeholders interested in cross-sectoral partnerships or integrated and community-based approaches to improve health outcomes for women, children and adolescents in development and humanitarian contexts.
Venue: The Taj Mahal Hotel Number One, Mansingh Road, New Delhi – 11 00 11, Delhi, India
Participants can check-in for the event starting at 9:30AM.
Coffee/tea will be served and lunch will be provided after the event.
Register: http://bit.ly/2KGMzSt