News @ JSI
Georgia's Deputy Minister Discusses Universal Coverage
October 19, 2017
On October 11th, 2017, Dr. Nino Berdzuli, Georgia's Deputy Minister of Labour, Health, and Social Affairs, visited JSI's DC office to share lessons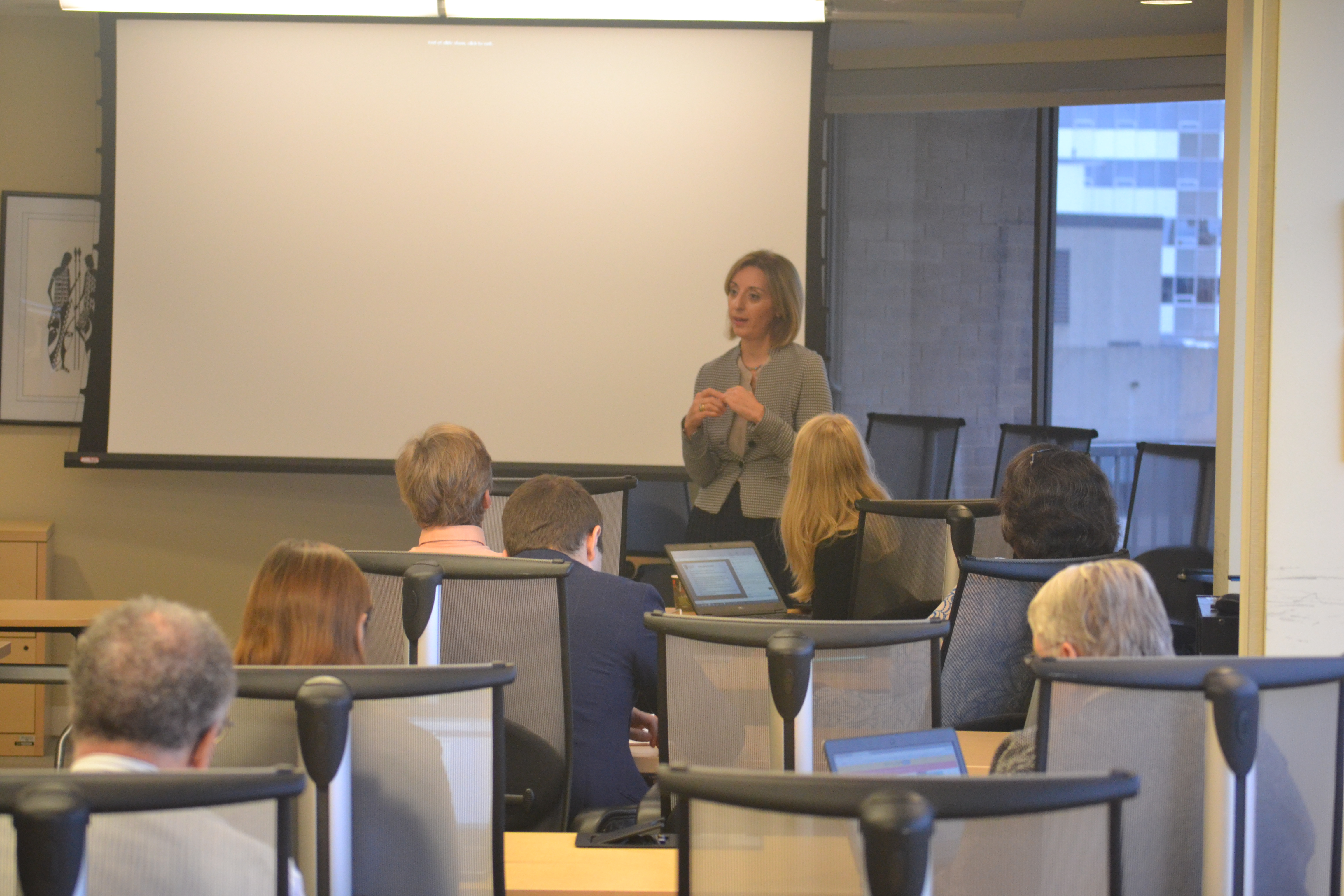 from implementation of universal health coverage (UHC) in Georgia. Dr. Berdzuli's presentation described the history and outcomes of the UHC program in Georgia.

When asked what recommendations Georgia may have for countries wishing to implement a UHC program, Dr. Berdzuli emphasized the importance of a carefully designed benefits package. She described a health benefit package as "a living, evolving policy instrument that should adapt as new evidence and capabilities emerge," and noted that it is important to start with a focused package of services that can be gradually expanded based on needs and funding availability.

Today more than 90% of the Georgian population benefits from publicly financed health coverage, a large increase from 25% of the population in 2010. Dr. Berdzuli also described the government's plans to strengthen UHC in Georgia, including decreasing costs for outpatient medicines and improving the quality and efficiency of primary care.

Dr. Berdzuli noted the impact of JSI's work in Georgia, saying that JSI "strengthened maternal and newborn care performance and services, creating a model for other services" to follow and that "the legacy of JSI is institutionalized in the [health care] system."

Dr. Berdzuli is a former JSI Chief of Party and Technical Advisor who supported JSI programs in Georgia and around the world before being appointed Deputy Minister of Labour, Health and Social Affairs of Georgia in November 2015.