News @ JSI
Turkmenistan Together for Health Project facilitates training of trainers workshop in Istanbul
February 17, 2015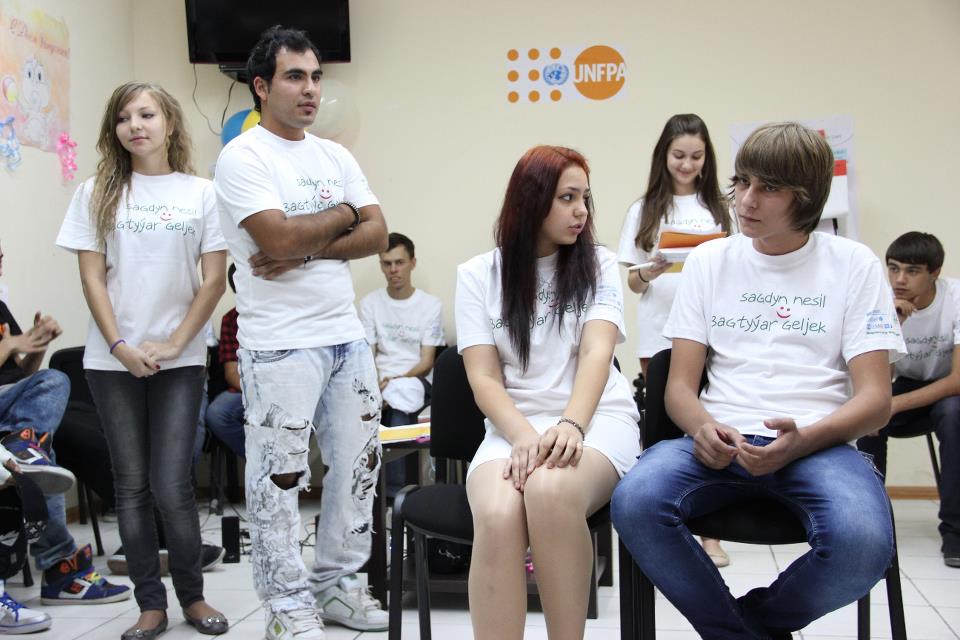 Attendees of the week-long Together for Health training learned how to lead fun activities for youth that promote health lifestyles, like the role playing activity shown in the photo. Here, teens at the Ashbagat Youth Center (managed by Together for Health) participate in a role-playing activity to practice strategies to avoid drug use.
JSI's
Together for Health
project facilitated a week-long training of trainers (TOT) workshop in January in Istanbul, Turkey for approximately 20 outreach workers and youth from Turkmenistan. During lively and interactive sessions, participants learned effective ways to promote healthy lifestyles to key populations and youth in Turkmenistan.
This work supports a key goal of the government of Turkmenistan, which is to ensure that adequate and appropriate services keep youth and other high-risk groups including children with disabilities and key populations (e.g., people who inject drugs, sex workers) protected from risky behaviors.
JSI developed the workshop curriculum, which is called Health Lifestyle Promotion Approaches for Outreach Workers and Peer Educators. The workshop was specifically tailored for the context in which workshop participants will be engaging their peers. Topics covered include working with youth, individuals with disabilities, and key populations; healthy living and nutrition; reproductive health; peace and protection; HIV, STI, and TB prevention; alcohol and substance abuse; and linkages and referrals to medical services.