Publications
A Population-Based Study of Sexual Orientation Identity and Gender Differences in Adult Health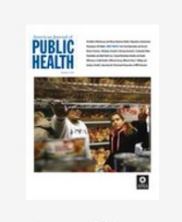 As
Healthy People 2020
has been established, information about sexual orientation differences across a spectrum of health issues and geographic regions is needed. This study extends the literature by providing estimates of several leading U.S. adult health indicators by sexual orientation identity and gender.
The study reported that compared with heterosexuals, sexual minorities were more likely to report activity limitation, tension or worry, smoking, drug use, asthma, lifetime sexual victimization, and HIV testing, but did not differ on Pap tests, mammography, diabetes, or heart disease. Compared with heterosexuals, bisexuals reported more barriers to health care, current sadness, past-year suicidal ideation, and cardiovascular disease risk. Gay men were less likely to be overweight or obese and to obtain prostate-specific antigen tests, and lesbians were more likely to be obese and to report multiple risks for cardiovascular disease than their heterosexual counterparts. Binge drinking and lifetime physical intimate partner victimization were more common among bisexual women. American Journal of Public Health, Oct. 2010, Kerith J. Conron, Matthew J. Mimiaga, Stewart J. Landers.
Read the abstract on
Sexual Orientation Identity and Gender Differences
in
Adult Health
.