Publications
Immunization training needs in Malawi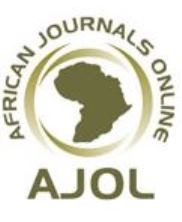 JSI's Asnakew Tsega, Robert Steinglass, and Hannah Hausi (Maternal and Child Health Integrated Program) review the current status of immunization training programs in Malawi's health training institutions. Recommendations include updating training curricula and ensuring service providers are regularly trained.
Read the abstract and/or download the full article (subscription needed):
"Immunization training needs in Malawi"