Publications
Maternal Morbidity and Disability and Their Consequences: Neglected Agenda in Maternal Health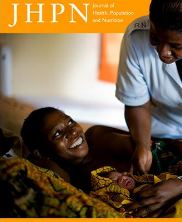 Recently published and available online is a special issue of the
Journal of Health, Population and Nutrition
entitled,
Maternal Morbidity and Disability and Their Consequences: Neglected Agenda
in Maternal Health
guest edited by JSI Senior Technical Advisor, Marge Koblinsky. It includes a group of studies that examine the long-
and short-term consequences of maternal complications for mothers and newborns and documents the physical, social, psychological and
economic impacts of maternal ill-health and maternal and perinatal death on women and others living in the family unit. This body of work is a
substantial contribution to what has been meager available evidence globally on maternal morbidity and disability.
Seven of the original papers come from USAID-sponsored research in Matlab, Bangladesh utilizing the unique set of records to examine
retrospectively long-term consequences and also to document prospectively selected short-term consequences of maternal ill-health. The
journal issue also includes papers from Action Research and Training for Health in rural Rajasthan, India and so provides contrast and additional
information from Asia.
The Preamble provides the overview of findings and summary recommendations. The Editorial provides a rich discussion of the information
vacuum on this topic, the research approaches used for this body of work, and discussion of implications for future calculation of the burden of
disease.
Marge Koblinksy is a Senior Technical Advisor to the
Maternal and Child Health Integrated Program
.
Read aticles from the June 2012 issue of the <i>Journal of Health,
Population and Nutrition</i>