Providing stronger psychosocial support to Ethiopian street children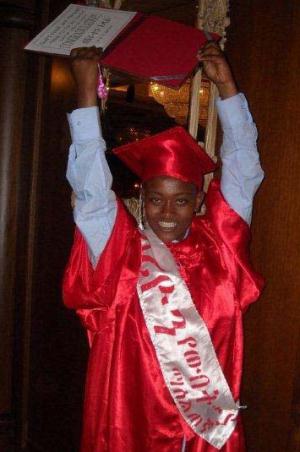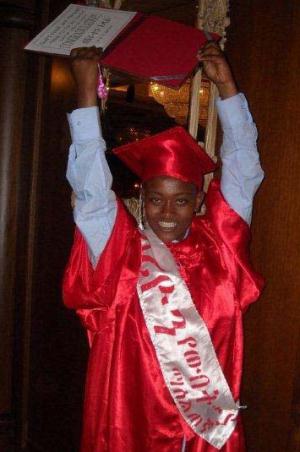 Ferekete has been able to leave her life on the streets with support from Retrak, and NPI grantee.

No one knew that she was a girl while she was on the streets of Addis Ababa; neither her friends, nor the outreach street workers from Retrak. Everyone who met her believed she was one of the boys on the street. Her real name is Fekerete. Fekerete always acted, dressed, and trimmed her hair to look like one of the boys. When she first met the Retrak team, she introduced herself using a boy's name, "Zerihun." Her voice was hoarse as a result of the harsh living conditions and like all the boys, her face had scars. All the street kids' faces tell how hard their lives have been.

"Zerihun" looked down most of the time, her eyes red from substance use and daily cries. At age 14, Fekerete came to the city to look for the boy she was in love with. She knew no one in the city and could not find the love she dreamed of, her first love. With no money to get back home, she ended up on the street. Like all the children on the streets, Fekerete begged for leftover food from restaurants and hotels, and scavenged from garbage cans full of grime, rank trash, and dead animals.



Under NuPITA, JSI provides technical assistance to PEPFAR's New Partners Inititiative (NPI) grantees in HIV prevention and care services, financial management and compliance with USG regulations, and organizational development.

Survival instincts drove her to act like a boy. "To protect myself from the boys, I lied about my real name and who I was," Fekerete says. "The girls living on the streets are subject to sexual and physical abuse in addition to the emotional suffering that street life brings." Both boys and girls on the streets resort to violence as a means of survival.

Girls are routinely raped by both older boys and men who simply want to exploit their vulnerability. "As if the cold, the rain, and hunger weren't bad enough, I had to find a way of fending off additional suffering caused by the boys," Fekerete says.

One of the many problems street children face is addiction to substance use. Drugs typically prevent them from leaving the street life no matter how much rehabilitation programs like Retrak invest. When these children are not able to fulfil their addiction needs, they resort to dangerous activities in order to finance the supply of drugs. They rob and sometimes harm citizens and are often beaten or incarcerated when caught by law enforcement agencies.

"Me and my friends are not able to get a place to sleep every day. We sleep at the corner of the main road. The veranda of shops and corners, which have better protection from cold and rain, are occupied by older street boys and men who tell us not to sleep near them. They only come to us to take the money we have from begging or abuse us sexually. One night I was fast asleep as I was too tired from a long day without food. I woke up with a severe pain. A car had hit my leg and drove off and I couldn't even understand what happened for few minutes after I woke up."

Fekerete's leg injury remained untreated for days. When her friends realized her condition was worsening, they carried her to the Retrak drop-in centre. At the centre, she got treatment for her wound and was admitted to the Retrak care and rehabilitation program. It was at Retrak that Fekerete found a safe place to sleep in the city, food and clothing, and was also able to attend the educational catch-up classes.

Retrak has received technical assistance from JSI through the New Partners Techincal Assistance Project (NuPITA to help strengthen its institutional capacity to deliver services. That assistance has helped strengthen the psychosocial services Retrak provides to street kids like Fekerete. 'The psychosocial training given by the NPI Advisor has helped me to understand the psychological and social pressures that put children in the situation they are in, "says the Retrak Deputy Director. "I am now able to see that material support given to children will never bring change if their psychosocial condition is not well but if their psychosocial condition is well they will be able to meet their other needs with a very little support from us. Because I understood this, I contacted addiction therapist to solve the problem we have been facing for a long time."

Upon rehabilitation, Retrak sent Fekerete to attend a hair dressing training, which she finished successfully in June 2011. When the training institute organized the graduation in a five star hotel, Fekerete's face was full of smiles the whole week before her graduation. She was excited, laughed a lot, sometimes just jumped up with excitement and joy. "I can't believe it is me who is going to graduate and even go to this hotel, the Sheraton!" said Fekerete. Though hard for her to believe that she made it, Fekerete is now reunited with her mother in the small town of Welliso where she was born. Her plan is to support herself and her family from her employment. She has a vision to open a small hair dressing salon after some time. She has identified business opportunities in her hometown; "there are lots of customers but very few salons here," she noted.

Related Project:
New Partners Initiative Technical Assistance Project (NuPITA) (2008-2013)