Accessing HIV treatment in northern Uganda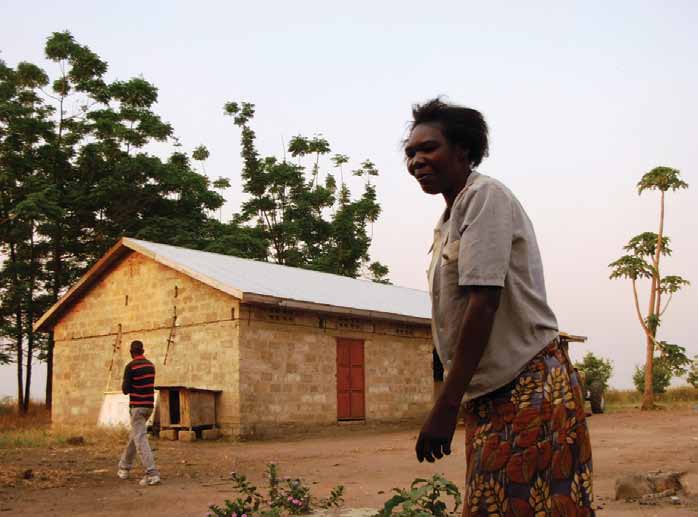 After suffering for years with HIV, Grace Acan finally received antiretroviral treatment from the NUMAT-supported Koch Goma Health Center.

"In early 2002, I started feeling general weakness and fever such that I could no longer work in my garden," says Grace Acan, a 48-year-old woman living in northern Uganda. "I didn't know about HIV then and thought I had malaria. I had no idea that my husband, who died two years before, had AIDS. I learned about HIV from my neighbor and decided to take an HIV test. My motivation for having the test was to get medical treatment in case I was ill from the disease, to stay alive and look after my children. But since I was not counseled prior to the testing, I was totally unprepared to hear that I was HIV-positive. Afterwards, I lived in denial and my health deteriorated since there was no treatment available at the nearest health center. I was also not receiving any follow-up care from a health worker."

Grace Acan is one of several hundred people with HIV who benefited from critical antiretroviral drugs supplied by the Northern Uganda Malaria, AIDS and Tuberculosis (NUMAT) project. For Grace, who lived in the Koch Goma Internally Displaced Peoples Camp in Amuru District, NUMAT's support was life saving.

In Uganda, access to antiretroviral therapy (ART) for people with HIV is limited and usually only available in a few high-level facilities located in urban settings. For this reason, NUMAT focused its efforts on providing antiretroviral drugs (ARVs) in remote areas, to ensure that people living with HIV (PLHIV) have access to the treatment they need.

NUMAT's efforts to ensure the availability of ARVs included human resource capacity building, supplying ARVs to supported facilities, providing CD4 tests for better clinical management, furniture to store client files, and constant technical supervision to guarantee quality service.

"Finally, having had enough, in 2007 I went to (NUMAT-supported) Koch Goma Health Center III where I was retested for HIV, and this time my experience was entirely different. After my positive test, I received good information and was started on ART immediately," says Grace with relief. "I was also screened for tuberculosis but did not test positive, thank goodness."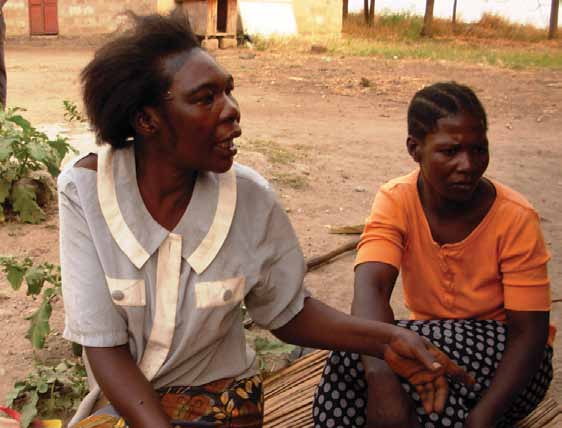 Now that she is receiving regular treatment, Grace is stronger and healthier and advocates for others to test for HIV and seek care.

"From that day, I have followed treatment closely and never missed my clinic days. In June 2011, I moved back to my village in Purongo; I asked for a referral letter from Koch Goma and transferred to Anaka Hospital where I receive my drugs every two months. My life has changed remarkably. I am now healthier and more at peace with myself and receive a lot of support from my family members and friends. I also see the NUMAT-trained home visitors who support me to stay on my treatment, and have told my children and my second husband that I am positive. Now, they have all been tested but thankfully, they are not HIV-positive."

NUMAT is a five-year USAID-funded program that was designed in consultation with the Ministry of Health, Uganda AIDS Commission, international agencies, non-governmental organizations, community-based organizations, and people living with HIV (PLHIV) networks. Implemented by John Snow, Inc. in partnership with AIDS Information Centre (AIC), World Vision, local governments, and civil society partners, the program is expanding access to and utilization of HIV, tuberculosis, and malaria prevention, treatment, care and support activities in Northern Uganda. In five years of implementation, NUMAT has been able to expand the geographic coverage and populations served by strengthening local government responses, expanding the role of communities in planning implementation and monitoring activities, and building upon existing networks.

Life for Grace, however, continues to have its challenges. Her husband, who is negative, wants to have more children and insists on having unprotected sex with her, despite the risk of infection. To mitigate this challenge, NUMAT supported the couple to have intense counseling sessions on HIV prevention.

Throughout the project, NUMAT contributed to the enrollment of 13,329 new clients on ARV treatment (5,019 males and 8,310 females), of whom 734 were children below 14 years of age. As of December 2011, 15,590 clients were receiving their ARVs.
Related Project:
Uganda NUMAT (Northern Uganda Malaria AIDS & Tuberculosis) Program (2006-2012)