Men choose circumcision to fight the spread of HIV/AIDS in Uganda
Masolya is a tiny island located in Lake Victoria in Mayuge District, Uganda. The island, with 1,000 residents and almost no vegetation, is entirely supported by income generated by fishermen who come and go.

Peter is one of those fishermen. He and his wife live on Masolya, but he spends over half of the year on Lake Victoria, traveling between islands, mainland Uganda, and his hometown in Kenya. This lifestyle is typical of island fishermen, who are constantly on the move, chasing fish and selling them where they can. This population is identified as being at elevated risk for HIV transmission, since transience is often associated with risky sexual behavior and inconsistent access to health care.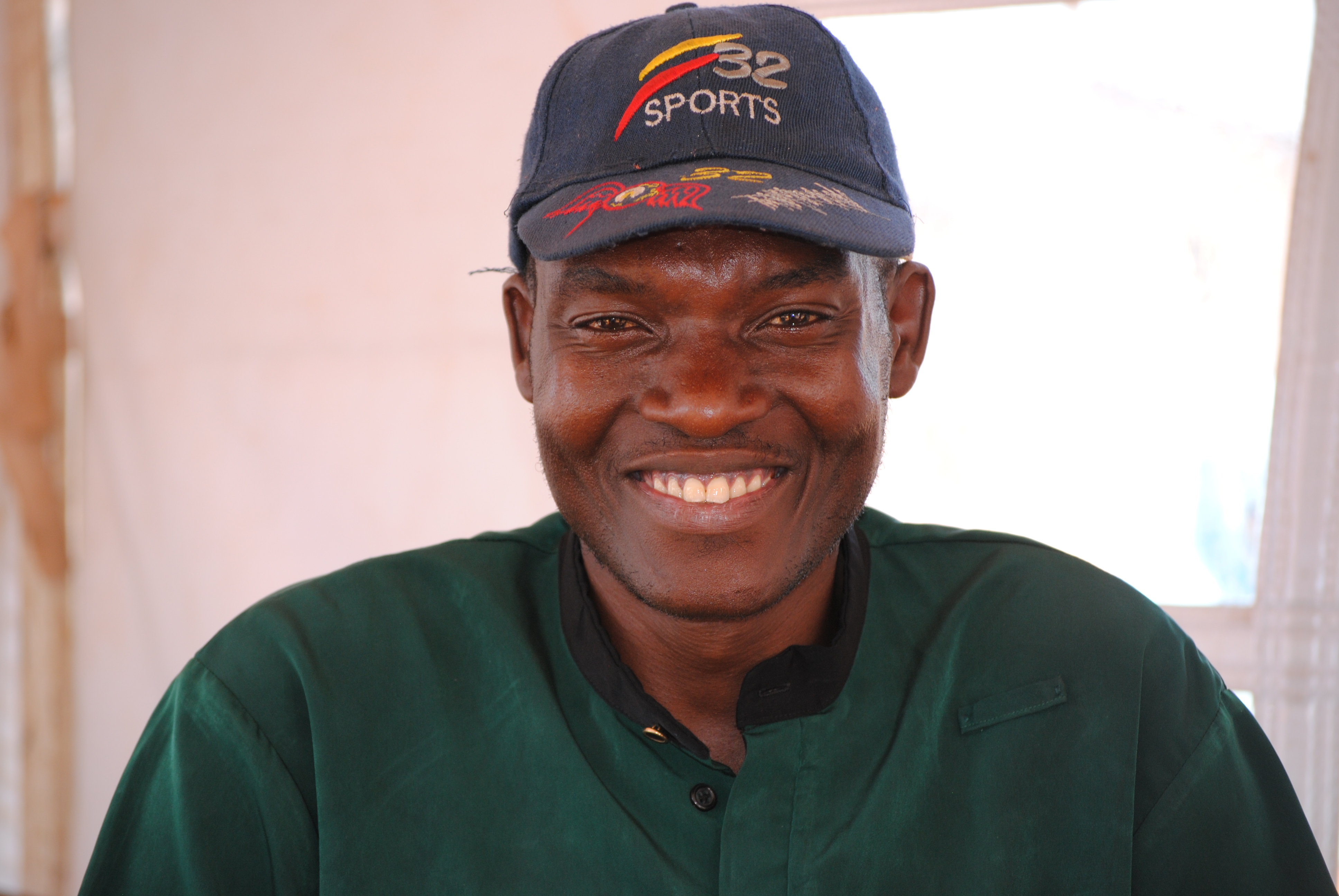 After electing to get circumcised at a STAR-EC integrated service outreach in the Sigulu Islands, Peter uses his positive experience to encourage other men to get the surgery.

The USAID-funded Strengthening Tuberculosis, HIV&AIDS Responses in East Central Uganda (STAR-EC) program, in collaboration with the Ministry of Health, promotes voluntary medical male circumcision (VMMC) to help reduce the transmission of HIV, particularly among most-at-risk populations, such as the fishermen who live on the islands. A one-time, minimally invasive surgical procedure, VMMC has been shown to reduce the risk of HIV transmission by 60%. STAR-EC has scaled up VMMC services throughout Uganda's East Central region. Every three months, the project packs a boat with tents, medical supplies, and medical personal, and sails to the islands for a week-long integrated service outreach 'camp' to offer this high-risk population a range of HIV-prevention and treatment services, including VMMC.

In 2012, Peter went to a VMMC information session at one of the outreach camps. His wife had encouraged him to get circumcised, but he was wary of the pain and the amount of time it would take to heal. After talking with the health workers at the information session, Peter was reassured and decided to get the surgery.

"At first I was scared that it would hurt a lot and that the healing process would be uncomfortable," Peter remembers. "But the health workers explained everything and told us what would happen. They also said that the surgery would reduce our risk of getting HIV and help prevent other infections, as well. After talking with them, I decided that I definitely wanted to get the surgery."

Peter got circumcised that day and was surprised by how quick and painless the surgery was.

"There was no pain at all! I was up moving around shortly after the surgery. When my friends saw that I was not in pain, they also decided to get the procedure."

In the years since Peter had his surgery, he has noticed that more and more men have also chosen VMMC, and that the practice has become a cultural norm. He attributes this in part to the STAR-EC-trained village health team (VHT) members—local volunteers who raise awareness about health issues and link people in their communities to health services.
"In the past, fishermen were resistant to getting the procedure, but the VHTs have done much to educate people and now circumcision is common. As more and more men get the surgery, more people want it."

More men choosing VMMC means fewer new cases of HIV. Since the project launched in 2009, STAR-EC has increasingly scaled-up VMMC services in the region, resulting in more than 230,000 circumcisions in five years, a number which, statistically speaking, could prevent 12,000 new HIV infections. Of course, VMMC is only one part of reducing HIV transmission. As Peter noted, "We were taught during the counseling session that the circumcision would not give us full protection and that other measures, such as being faithful to our wives or partners, and always using a condom were still necessary to protect ourselves from HIV."





Related Project:
Uganda STAR-EC Project (2009-2016)