Where We Work
Vaccination campaigns protect the most vulnerable populations in Togo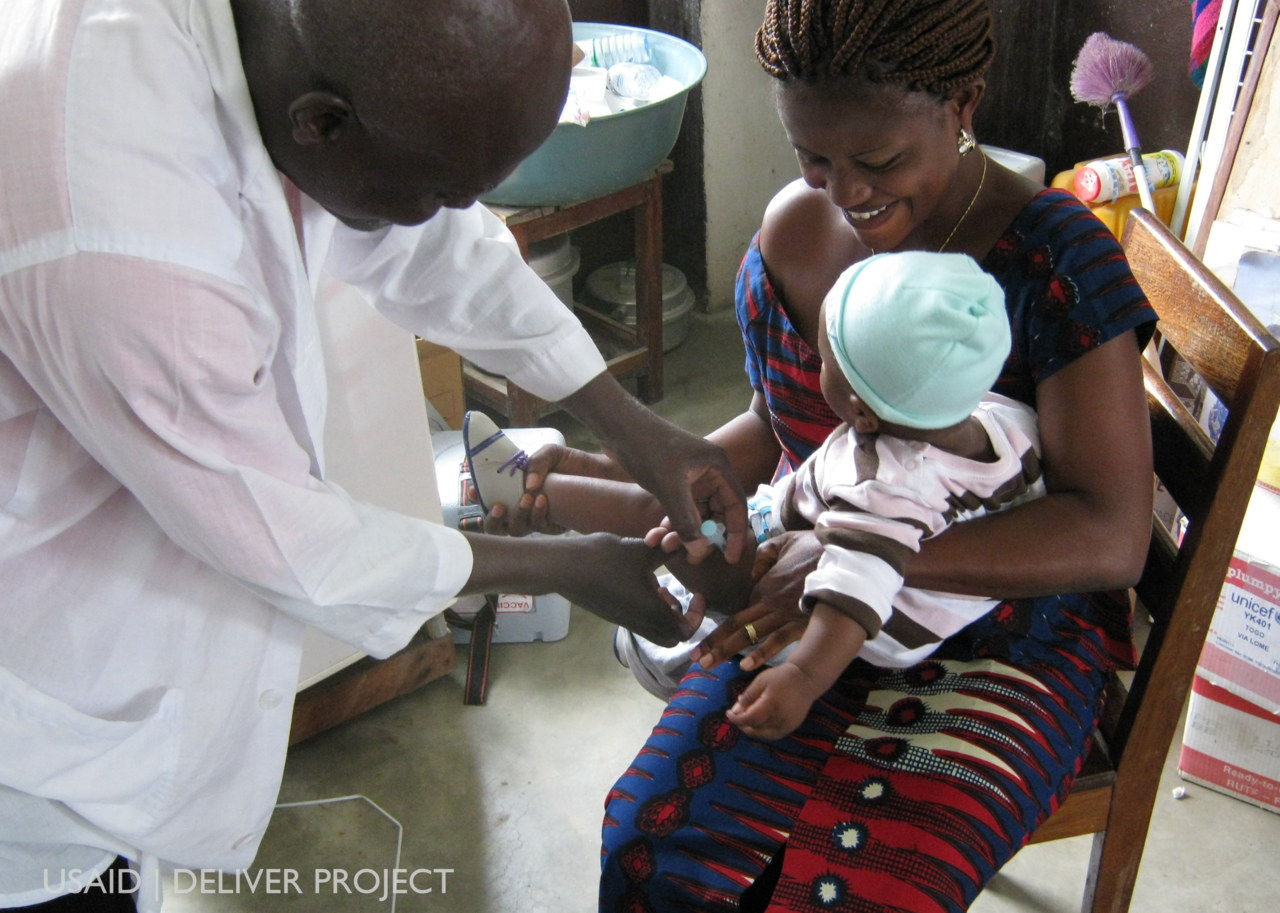 Baby receives a vaccination during one of two H1N1 immunzation campaigns sponsored by a collaboration between Togo's Ministry of Health, the World Health Organization, and the USAID | DELIVER PROJECT

The H1N1 influenza virus, also known as swine flu, has been spreading across the globe since 2009. To limit the number of infections and deaths, the World Health Organization (WHO) partnered with the JSI-managed USAID | DELIVER PROJECT to provide vaccination support to 40 developing countries.



During two four-day, countrywide vaccination campaigns, Togo's Ministry of Health immunized ten percent of its most-at-risk populations. Togo is one of the 40 countries that conducted national H1N1 immunization campaigns in collaboration with the World Health Organization and the USAID | DELIVER PROJECT.

In April 2010, Togo became the first country in Africa to conduct a vaccination campaign. During this four-day event, Togo's Ministry of Health (MOH) encouraged the target groups—health personnel and pregnant women to get immunized. With vaccine donated by WHO, the Ministry of Health was able to protect the most vulnerable two percent of the population.

Four months later, in August 2010, Togo conducted a second vaccination campaign to immunize pregnant women, people with chronic illnesses, and children ages six to eighteen months, among others. By the end of the second campaign, another eight percent of the most-at-risk populations in the country had received the H1N1 vaccination.

To support the campaigns, the USAID | DELIVER PROJECT brought syringes and safety boxes into the country and helped the MOH carry out the two countrywide vaccination initiatives.

Togo's vaccination campaigns were made possible by the Ministry of Health and the active participation of many others—WHO; USAID; United Nations Children's Fund (UNICEF); United Nations Population Fund (UNFPA); and USAID-funded projects, including the USAID | DELIVER PROJECT.