Publications
Trends in life jacket wear among recreational boaters: A dozen years (1999-2010) of US observational data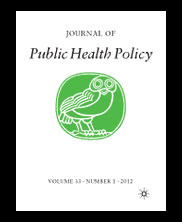 The majority of boating-related drowning fatalities in the U.S. result from capsizes and falls overboard. These events unexpectedly place boaters in the water and allow little or no time for the victim to find, put on, and fasten a life jacket. Therefore it is important for boaters not only to carry life jackets on board, but also to wear them while boating. This article presents the results from 12 years of US observational data conducted by JSI on lifejacket use among recreational boaters, based on more than 480 000 boaters in 175 000 boats between 1999 and 2010. The study covered 124 study sites in 20 states representing a wide range of water venues, including lakes, rivers, harbors, bays, and intra-coastal waterways.
The overall wear rate was 21.7 per cent, with sharp differences by age and boat types. The study found strong increasing trends in wear rates among youth boaters, but among adults, the only increase was on sailboats. The increasing trend among youth is probably due to a combination of expanding laws for mandatory life jacket use among this age group, and targeted educational campaigns promoting life jacket use for children. Future efforts to increase the prevalence of life jacket wear should target groups with low wear rates and boaters on boats most likely to capsize. The study suggests that policymakers should give serious consideration to regulations requiring adult boaters to wear life jackets while boating. Thomas W. Mangione, Wendy Chowa, and Jennifer Nguyen.
Journal of Public Health Policy
, 2012: 33.
Read the abstract on
life jacket wear trends among recreational boaters