Publications
The Open Door Project: A Qualitative Study on LGBT Aging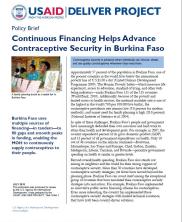 This paper reports on JSI's evaluation and development of measures for the Open Door Program (ODP), a unique program created by the Lesbian, Gay, Bisexual and Transgender (LGBT) Aging Project. ODP is a collaboration of 14 Aging Service Access Points (ASAPs) in Massachusetts that support training activities that increase their cultural competence in meeting the needs of LGBT seniors.
JSI staff worked closely with ODP to develop and implement a research plan to ascertain its strengths and challenges to allow for further refinement and improvement of the program. On a broader scale, this qualitative research was conducted with the goal of advocating for aging LGBT communities across the country. Findings revealed that agencies took significant steps to make structural changes, including changing diversity and personnel policies and intake forms to be LGBT inclusive; implementing ongoing staff training initiatives on LGBT issues; and actively involving leadership to create and sustain organizational change.
The study found that ODP is an effective model to increase cultural competence in work with aging LGBT communities.
Journal of Gay & Lesbian Social Services
(22:316-336, 2010), Stewart Landers, JSI.
Read the abstract on
The Open Door Project