Publications
Applying an Equity Lens in the Decade of Vaccines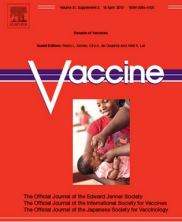 Researchers from the
Maternal and Child Health Integrated Program (MCHIP)
, including JSI Immunization Team Leader, Robert Steinglass, assess the issue of global inequity in access to vaccine services. The authors urge prioritization of vaccine access equality for the Decade of Vaccines, and recommend the development of evidence-based, context specific strategies to ensure a sustainable, affordable supply of life-saving vaccines to families everywhere.
This article appears in the "Decade of Vaccines" supplement to the April 2013 issue of
Vaccine
.
Follow the link to read the full article
.