Publications
Feasibility and acceptability of gentamicin in the Uniject prefilled injection system for community-based treatment of possible neonatal sepsis: the experience of female community health volunteers in Nepal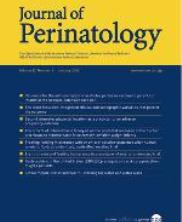 Neonatal sepsis accounts for 26% of newborn deaths worldwide. The early symptoms of bacterial infection vary and in countries with underdeveloped health infrastructure, proper diagnosis and consistent treatment are hard to come by.
To curb the neonatal mortality rate due to sepsis, the Ministry of Health and Population launched the Morang Innovative Neonatal Intervention (MINI), which deployed community health volunteers to systematically assess newborn health, refer sick babies to proper care, and treat infected newborns with antibiotics. Female Community Health Volunteers (FCHVs) were trained by the MINI program to make visits to families within 24 hours of a birth to weigh the child and assess the likelihood of a bacterial infection using a ten-point algorithm and either administer oral antibiotics (cotrimxazole), or refer patients to the hospital or the next level of health worker to administer the antibiotic gentamicin intravenously.
This article details a study conducted by the MINI program to determine the efficacy and feasibility of training FCHVs how to administer intravenous gentamicin to infected newborns themselves using pre-filled Uniject needles. Over the course of the study, 45 FCHVs were trained in properly dosing and administering the gentamicin using the Uniject needles and their experience using the Uniject system in the field was assessed. Focus groups were organized to analyze the advantages and shortcomings of the system and in the end, FCVH use of the Uniject system to administer gentamicin was deemed acceptable. PS Coffey, J Sharma, KC Gargi, D Neupane, P Dawson and YV Pradhan.
Read the abstract or download the full article from The Journal of Perinatology