In the Press
RI Office Receives Top Small State in Data Collection Award
August 1, 2017
The National Violent Death Reporting System (NVDRS), a JSI-led innovative system funded by the RI Department of Health, was awarded for being the top small state in data collection for the year 2014 and recognized as being the top third state in data collection overall.

The system's mission is to collect timely, accurate, and comprehensive surveillance data on all violent deaths and disseminate data to the public and stakeholders working to prevent violence in their communities. NVDRS was created and maintained by the Centers for Disease Control and Prevention (CDC).

JSI's role as data abstractors is to collect and isolate comprehensive data on violent deaths from state medical examiner records, death certificate, law enforcement reports, Rhode Island State Crime Laboratory data, and other sources using a web-based data entry system and CDC's guidelines. JSI provides data for cases that need to be initiated in the system within 180 days after a person's death.

The goal of the NVDRS is to explore innovative methods of accessing, reporting, and sharing data that could lead to improved timeliness and greater use of data for prevention efforts.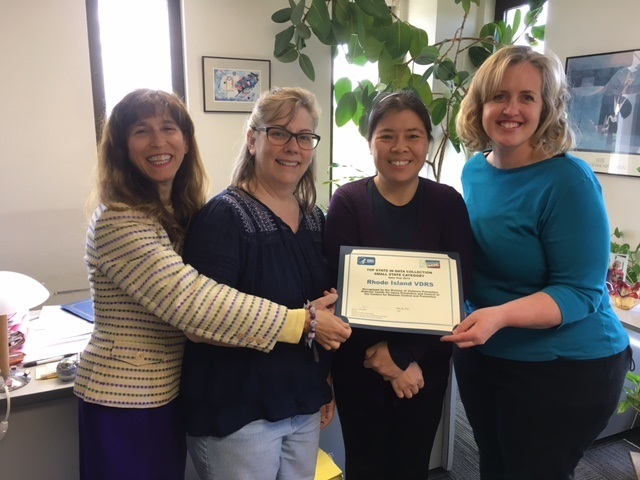 JSI Rhode Island Receives Top Small State in Data Collection Award


Learn more about all of JSI's work in Rhode Island.