News @ JSI
JSI attends Ethiopia's Family Planning Summit
December 5, 2012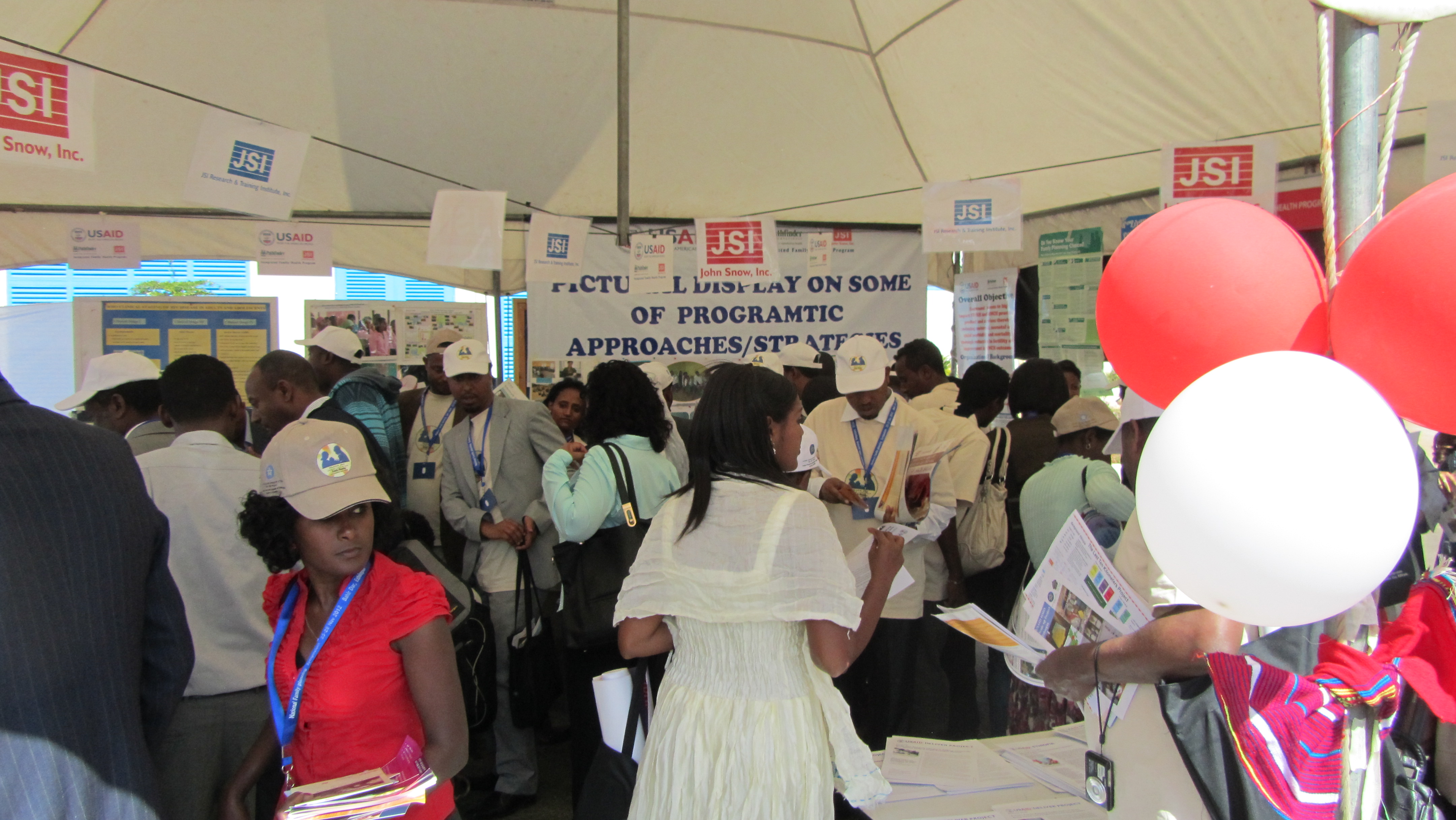 Conference attendees peruse the exhibition tent
Ethiopia's National Family Planning Symposium was hosted by the Federal Ministry of Health (FMOH) in Bahir Dar from November 26 to 28, 2012. The meeting's theme was "Family Planning–A drive to Social and Economic Development," and its objective was to secure a commitment to family planning across sectors, regions, parliament, and societal and religious leaders. The symposium, a direct outgrowth of the
London Summit
in July, brought together the public sector, development partners, civil society organizations, higher learning and research institutions, and the private sector.
Local and international professionals made presentations that emphasized the importance of family planning in improving maternal and child health and, by extension, social and economic development. Regional health bureaus shared experiences, the challenges they faced and the way forward. The integration of family planning with existing maternal child health services, prevention of mother-to-child transmission (PMTCT), HIV counseling and testing (HCT), and other services was cited as a way to minimize missed opportunities and expand service to more women. On the second day of the symposium, participants were taken to the field to observe and share experiences.
JSI projects presentations included:
- Contraceptive Security: Reliable Supply Chain for Improved Contraceptive Availability at Public Sector Health Facilities by the
USAID|DELIVER PROJECT
- Health Extension Program Supply Side Systems' Response to Community-based Strategies for Improving Reproductive, Maternal, Newborn, and Child Health in Rural Ethiopia, a poster presentation by the
L10K
project.
At its display booth, JSI showcased its contribution to the national effort in improving reproductive health and family planning services and reducing maternal and child death.