News @ JSI
How do you know it's working if you can't measure it?
December 7, 2017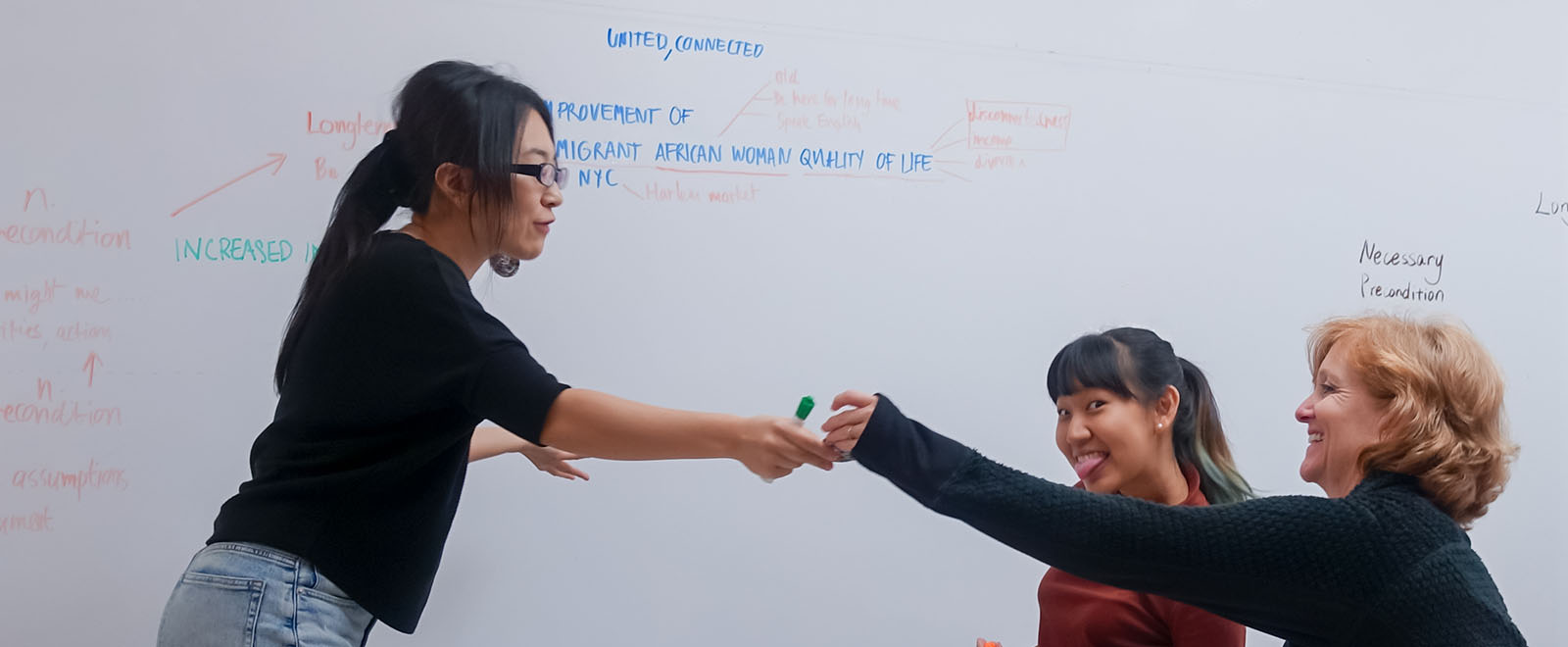 JSI's Anne LaFond works with Mayu Inoue and Parppim Pimmaratana, '18. (Photo credit: SVA)

The School of Visual Arts' (SVA) recently featured a course, led by JSI's Anne LaFond and Natasha Kanagat, that taught students how to design a measurement plan for their thesis projects, beginning with their theory of change. Anne and Natasha co-teach a four part M&E and measurement module as part of SVA's Master's of Fine Art program in Design for Social Innovation. The module aims to train students how to apply rigorous measurement to their thesis projects, which are focused on social impact.

The curriculum includes designing theories of change that document the pathways to social impact, creating M&E frameworks, and establishing indicators that can help demonstrate the progress and effectiveness of a project.

Learn more about JSI's technical expertise in Human-Centered Design and Research, Monitoring, and Evaluation.