News @ JSI
JSI Advocates Continued Commitment to Controlling and Ending the HIV Epidemic
December 5, 2017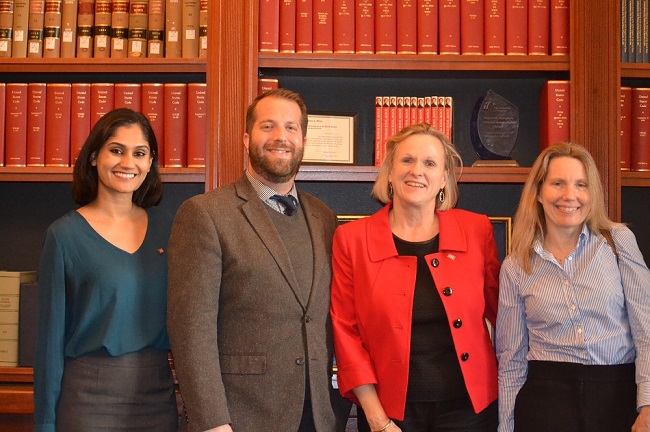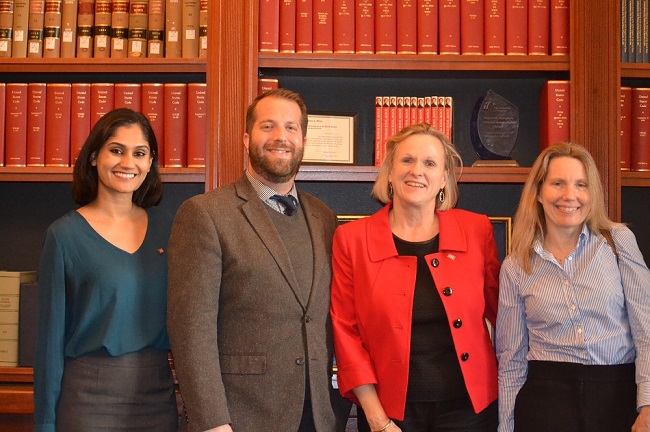 Rep. Nancy Pelosi's Chief of Staff Robert Edmonson met with JSI staff on World AIDS Day.

On December 1, World AIDS Day, JSI organized several activities to educate Senate and Congress staffers on the importance of continued support for HIV programs that help millions of people.

JSI co-hosted a congressional breakfast with the Global AIDS Policy Partnership in honor of World AIDS Day. Emcee Jesse Milan, Jr., JD president and CEO of AIDS United introduced U.S. Global AIDS Coordinator & U.S. Special Representative for Global Health Diplomacy Ambassador Deborah Birx; Acting Director of Office of HIV/AIDS and Infectious Disease Policy, HHS Dr. Richard Wolitski; Vanessa Johnson, JD; and South African DREAMS Ambassador Nontokozo Zakwe.

Milan reminded people that it was not so long ago that we stood together on the mall among the patchwork of quilts remembering those lost to HIV, and how each year the quilt grew until one day it stretched from the Capitol to the Lincoln Memorial and could no longer be displayed in its entirety. And yet, people kept coming. On this day, he reminded us how important it is to advocate for funding and to stay the course with the continuation of funding for the Presidential Emergency Plan for AIDS Relief (PEPFAR) and Ryan White HIV/AIDS programs.

Ambassador Birx talked about how proud she is of the DREAMS program and the numbers it has achieved this year. "We were in 63 districts over the past year," she said. "In 27 districts, we saw a 25–40% reduction in HIV infections and in all of the districts, we saw a decline in all new HIV infections."

Nontokozo Zakwe talked about how important the DREAMS program has been for her and others in her community. She said it has given many girls hope and helped improve access to treatment and social support.

JSI had 17 visits with Congressional and Senatorial offices in Atlanta, Boston, and Washington, D.C. to talk with representatives and staffers about the U.S. government's critical role in supporting people living with HIV in the U.S. and internationally.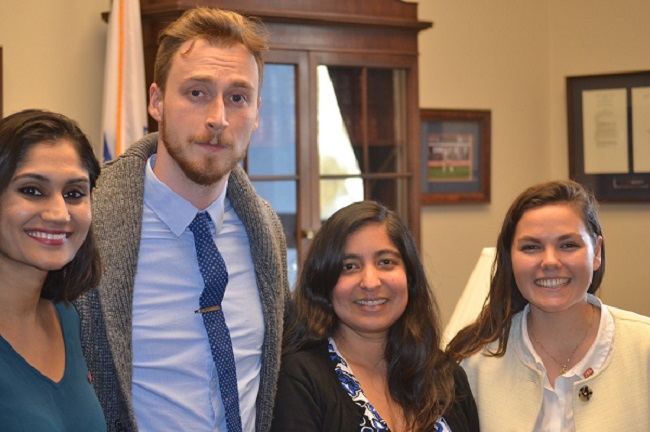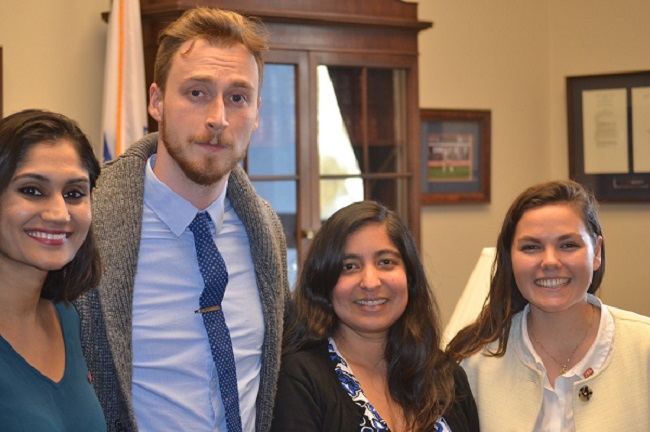 Rep. Stephen Lynch's Health Staffer Mariana Osorio honors World AIDS Day with JSI staff.


Find out more about work JSI is doing to end HIV in the U.S. and around the world.