News @ JSI
New Project Improves Immunization Coverage in India
November 10, 2017
On October 8, 2017, Honorable Prime Minister Narendra Modi launched Intensified Mission Indradhanush (IMI) in Vadnagar, Gujarat. IMI is a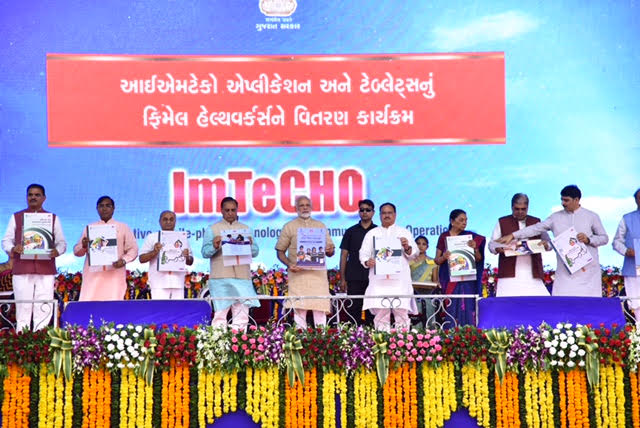 concentrated effort by the Government of India (GoI) Ministry of Health and Family Welfare (MoHFW) to increase full immunization coverage in India by targeting low performing areas in the selected districts, towards the GoI's goal of reaching over 90 percent full immunization of children and pregnant women by December 2018. IMI will take place throughout the course of four monthly immunization rounds starting with the launch in October 2017 through January 2018.

The Immunization Technical Support Unit (ITSU), which provides techno-managerial support to the GoI's immunization program, and is currently managed by John Snow Private Limited (JSI India) has been instrumental in conceptualizing and implementing IMI since its inception in 2012. Throughout this process ITSU has provided technical assistance at the state, districts and block level for microplanning, including cold chain and vaccine logistics, monitoring and problem-solving.

ITSU plans and implements strategies to improve routine immunization coverage, including capacity building activities, such as co-facilitating the training of trainer's workshops in all the IMI states in collaboration with World Health Organization (WHO), developing training materials, orienting participants on communication strategy, and supporting WHO in drafting IMI communications Operational Guidelines.

ITSU designed and implemented a comprehensive social behavior change communication package including mass media, mid-media and inter-personal communication materials. A key resource recently developed by JSI India includes capacity building tools in the form a series of Frequently Asked Questions (FAQ) booklets. Each booklet contains a unique set of FAQs that address the needs of frontline workers, program managers, and key community stakeholders. Other communications materials developed by ITSU include four WhatsApp videos demonstrating the importance of vaccinating children according to the recommended immunization schedule, where and how to access immunization services, and the IMI vaccination schedule.

Leveraging active engagement of State Governments and partners, IMI aims at increasing full immunization coverage to 90 percent. IMI is being held in 190 districts and cities covered in four phases between October 2017 to January 2018, focusing on underserved populations/areas where routine immunization sessions need attention. The four intensified immunization drives held during each phase will target all children and pregnant women.