News @ JSI
Gaming Apps Support Health Education and Training in Kenya
May 31, 2017
HealthGames Kenya recently launched two digital competitive knowledge games to complement ongoing capacity-building programs in Kenya. The games are designed to help the general public and public and private sector health care professionals increase their knowledge about a wide variety of topics. The games also provide players with real-time feedback and interactive knowledge tips to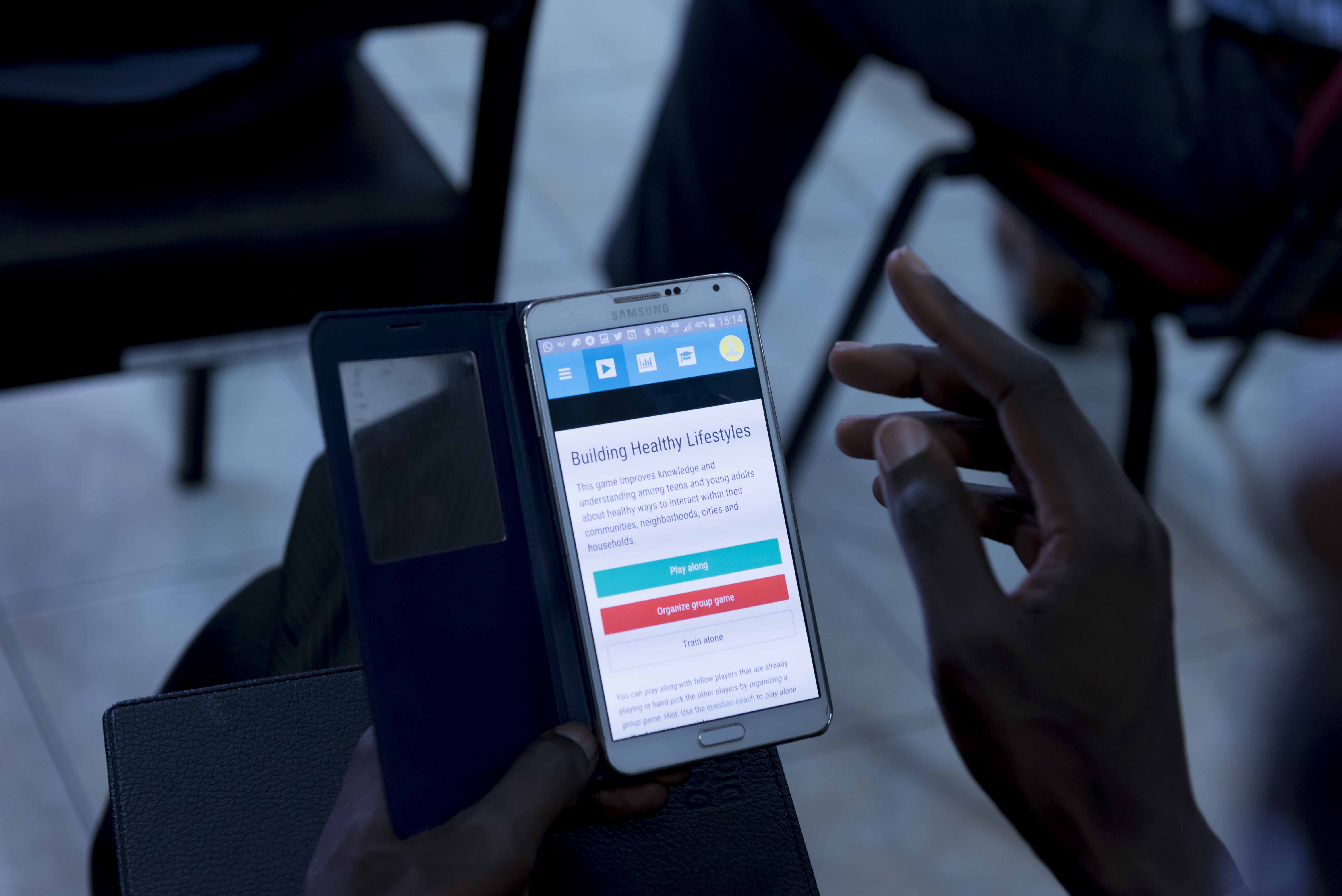 maximize learning and support.

The first game is focused on Health Care Supply Chain Management to help health workers acquire or update their supply chain management skills remotely, on their own schedule, and without costly group training sessions. The second game, Building Healthy Lifestyles, provides critical information to citizens on actions to reduce the risk of developing non-communicable diseases (NCDs). Both games offer knowledge tournaments, stand-alone gaming/learning, and self-assessment opportunities that can be played on smart-phones, tablets, and PCs even in low bandwidth environments.

"In Kenya, post devolution, there is an urgent need to reach the thousands of health workers who are employed in the 9,000+ public, private and NGO/faith-based facilities across the 47 counties," says Yasmin Chandani, JSI project director. "This digital technology learning platform could be a game changer for how you impart key management skills within a supply chain, as well as provide incentives for keeping skills and knowledge fresh and current, thereby fostering a culture of continuous improvement."

The mobile gaming applications are designed to complement existing capacity building and social and behavior change efforts. They also offer the possibility of a more cost-effective, sustainable approach to capacity building in these areas, as well as a range of other health-related skills, in both the public and private sector. For health workers, this means enhanced learning opportunities with flexible timing that can be done outside of traditional classroom-based trainings. For citizens, this means providing fun, interactive ways to become engaged and educated about healthy lifestyles and chronic disease prevention, either as a complement to school-based health education for children or combined with community outreach for adults.

The first two interactive games were designed to support Kenya's current needs. NCDs account for 27% of deaths for those between 30 and 70 years of age and contribute to over 50% of inpatient admissions and 40% of hospital deaths. As the NCD burden continues to grow, it will begin to stress the supply chains that provide essential medicines across Kenya. Improving health worker skills in supply chain management will benefit not on NCD patients but also patients suffering from a range of health conditions requiring regular access to medicines and health commodities.

"With the growing burden of NCDs in the developing world including sub-Saharan Africa, continued capacity building of health care workers in a simplified manner is very key," says Mellany Murgor, Africa Director for the Young Professionals Chronic Disease Network. "There is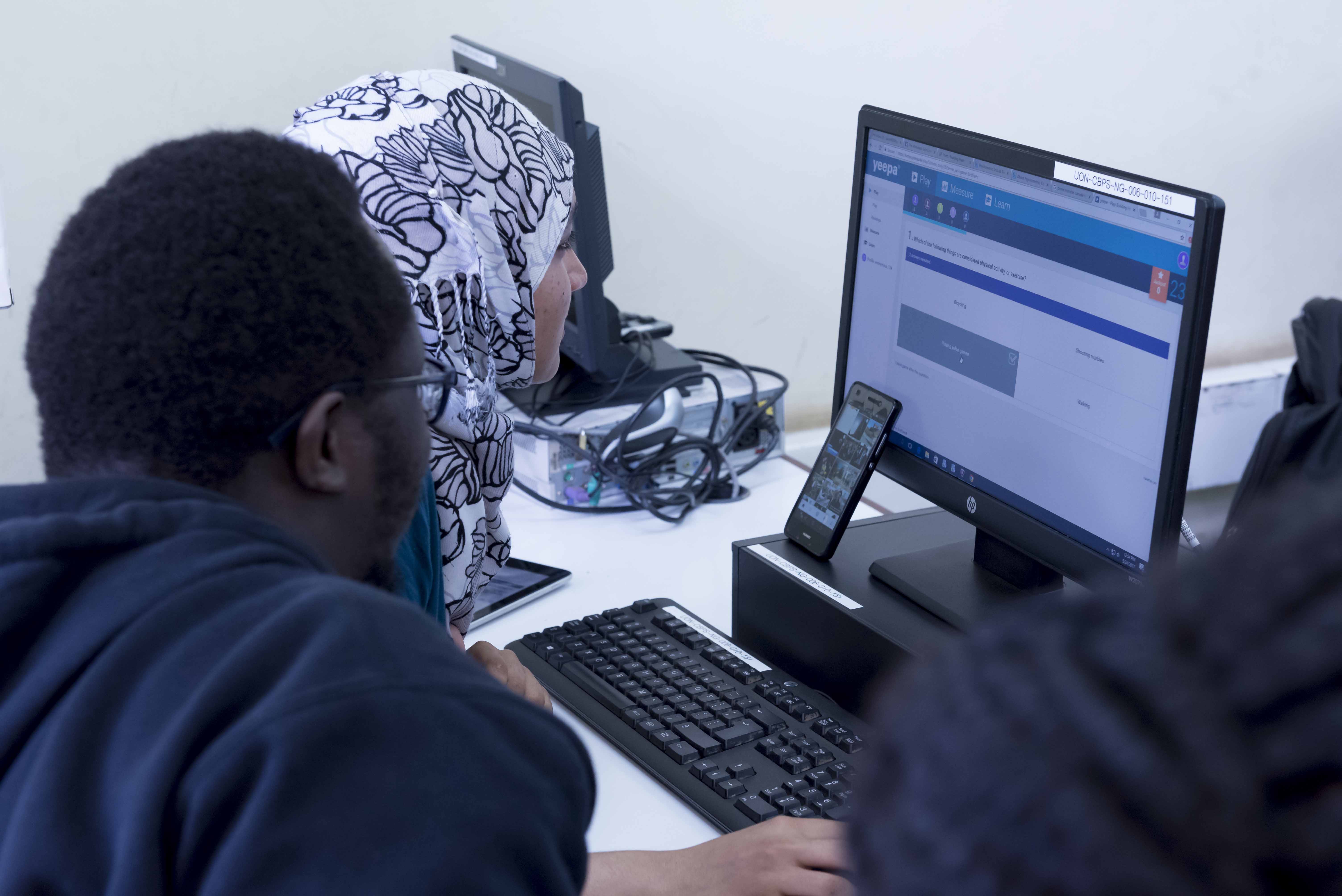 definitely an urgent need to ensure that more health workers have the information at hand. The first of its kind in Kenya, the gaming platform will revolutionize the way health workers receive information on NCDs."

The gaming platform can be adapted for a wide range of topics to monitor the uptake of new knowledge and gather mission critical data that can be used to inform future capacity building activities. Over the coming months HealthGames Kenya will partner with government and other public and private partners to scale up the use of the application across a variety of sectors including health, education, telecommunications, and insurance. They will also build on the platform to establish the African Digital Health Care Knowledge Observatory -- an information and analytics service that will provide guidance on learning and behavior change for ministries, governments, donors, educational institutions, NGOs and the health care industry.

About HealthGames Kenya
HealthGames Kenya is jointly launched by John Snow, Inc. (Kenya), gamelab.Berlin of Humboldt University (Germany) and SNTL Publishing (Germany), and is supported by the "Lab of tomorrow" of GIZ, the German Development Cooperation Agency. HealthGames Kenya operates on yeepa®, a highly scalable quiz-platform with embedded psychometrics already operational in health education and other sectors in Germany.

About inSupply
inSupply Consulting Services is a supply chain consulting firm based in East Africa transforming the lives of people and communities. Our nimble team of local consultants works closely with government, public health, and private customers, designing bold, custom solutions while drawing on the experience of our John Snow Inc. affiliation.