News @ JSI
JSI India Trains Health Workers to Support New Vaccine Introduction
April 4, 2017
On April 2, 2017, the Hon. Chief Minister Shivraj Singh Chouhan launched the introdution of rotavirus vaccine in Madhya, Pradesh, India. The rotavirus vaccine program is integrated with the Universal Immunisation Programme, which will cover approximately 1.9 million children across the state each year. The vaccine will be administered free of cost in nearly1,200 primary he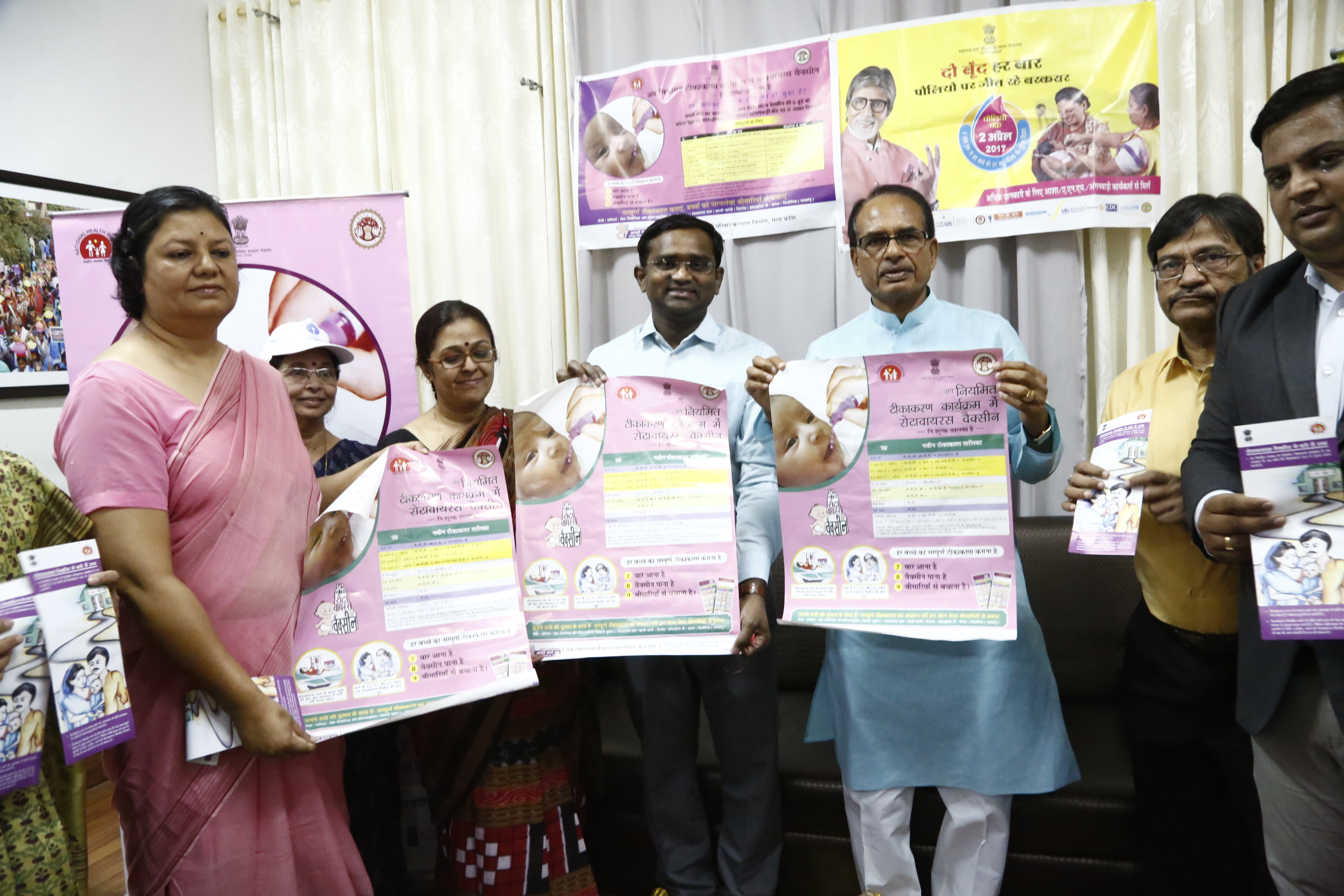 alth centered, 9,000 sub-centers, teaching hospitals, and other hospitals administered by the State Government.

Principal Secretary Smt. Gauri Singh, Health Commissioner Dr. Pallavi Jain Govil, Mission Director NHM Mr. V. Kiran Gopal, State Immunization Officer Dr. Santosh Shukla, and State Cold Chain Officer Dr. Vipin Shrivastava, as well as state representatives from JSI India, UNICEF, and UNDP were also present.

To prepare for the introduction of rotavirus vaccine, state and district officers, JSI and WHO trained approximately 2,100 officers,14,000 health care workers, and thousands of mobilizers from the districts.

"We urge parents to bring their infants to the nearest health care centre for rotavirus Vaccination. The vaccine will protect the children from rotavirus diarrhea which is fatal and help in reducing the under-five deaths in the state. Also, ensure that all children up to five years receive polio drops for our target of POLIO-FREE INDIA," Hon. Chief Minister Shivraj Singh Chouhan said during the launch.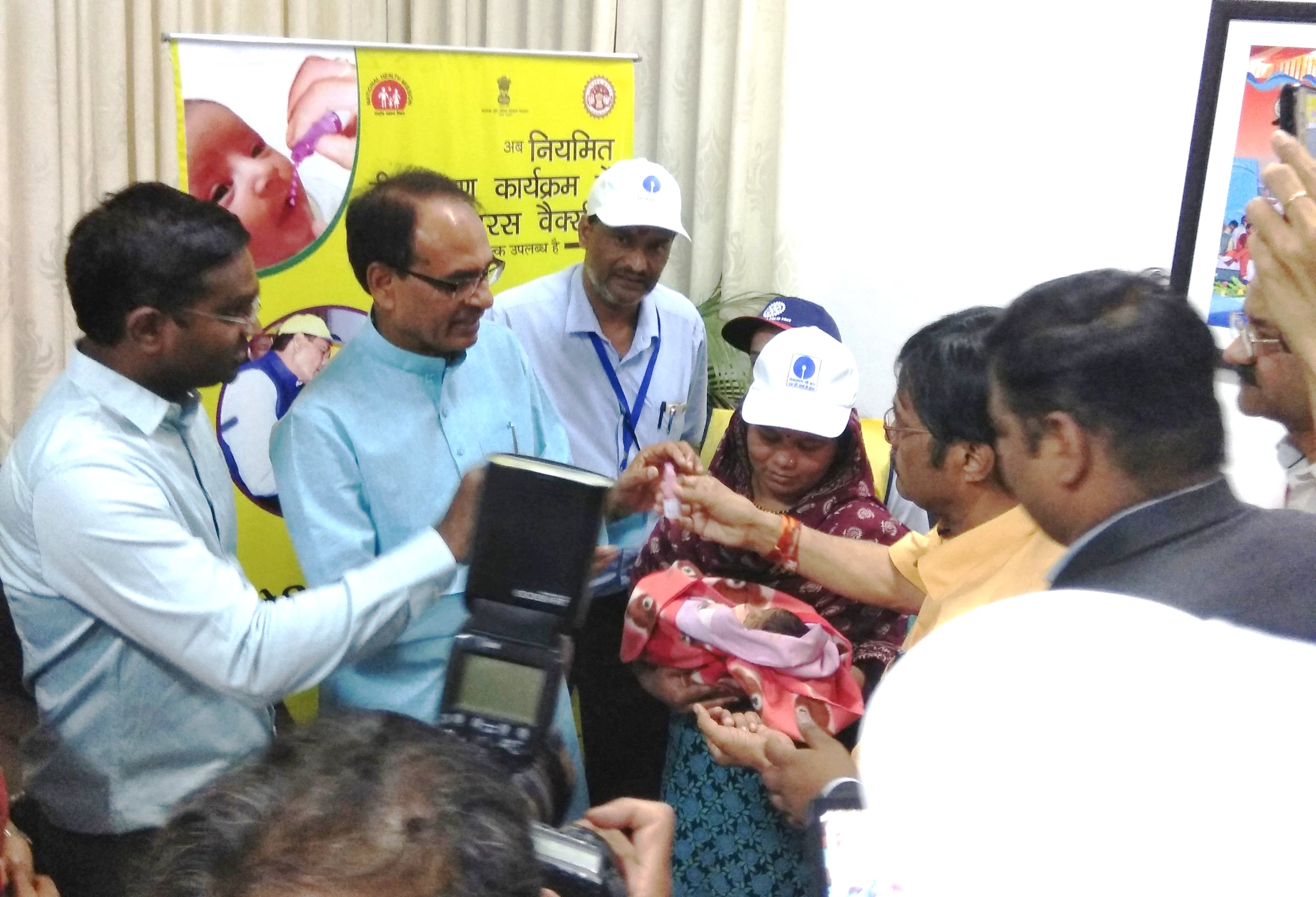 Despite the availability of simple effective treatment diarrhea is still a leading killer of children in developing countries, accounting for 9 percent of deaths among children under age five.

Since 2014, JSI has supported the introduction of the rotavirus vaccine in five states in India. JSI has also supported rotavirus introduction in Madagascar and Niger.