Yemen
JSI began working in Yemen in 1988 through the Yemen Accelerated Child Services Project. JSI continued its work to improve health services for children, implementing an extensive initiative with the Resources for Child Health (REACH) project in the late 1980s to increase access to immunization services. JSI continued the focus on child survival through the Basic Support for Institutionalizing Child Survival (BASICS) project.
JSI's work in Yemen continues through the USAID | DELIVER PROJECT, which is supporting the Ministry of Public Health and Population (MOPHP) to strengthen the supply chain of reproductive health commodities. DELIVER's in-country office works closely with the ministry, donor partners, and other national stakeholders to implement key components of the Reproductive Health Commodity Security Road Map for 2011-2015.
In 2014, the project received formal endorsement from the Population Sector of MOPHP to implement improved standard operating procedures (SOPs) for the contraceptive supply chain through a nationwide training program. DELIVER also developed a consumption-based forecast for contraceptive commodities, conducted a nationwide stock status survey to assess the availability of contraceptive commodities, and made recommendations to improve overall coordination of information between all stakeholders in the procurement process. The report,
Yemen: Mapping the Procurement Process for Family Planning and Reproductive Health Commodities
was released in January 2015.
Highlights
PROJECT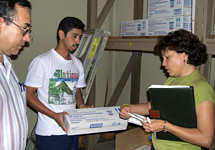 USAID | DELIVER PROJECT: Technical Assistance for Supply Chain Strengthening & Commodity Security in Public Health

Health systems function smoothly when they are supported by effective supply chains. JSI's USAID | DELIVER PROJECT designed, developed, strengthened, and operated reliable and sustainable public health supply chains in developing countries.
PROJECT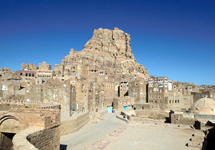 Yemen Reproductive Health Commodity Security (RHCS) II

JSI assisted the Ministry of Public Health and Population to revise the reproductive health commodity security system operations manual, conduct a procurement/distribution/warehousing study, and prepare an updated five-year forecast.