Armenia
JSI began working in Armenia with the USAID-funded DELIVER Project in 2000, providing technical assistance and training to the government in health care logistics management. Through the Europe and Eurasia Regional Family Planning Activity, JSI provided expertise and managerial support in the area of family planning and reproductive health. JSI has continued to support the development of integrated and efficient health systems and information technology in Armenia, and has partnered with the Global Fund's Volunteer Pooled Procurement project to increase access to HIV and AIDS medication and services.
Highlights
PROJECT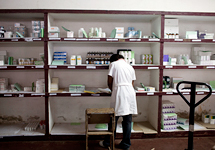 Pooled Procurement Mechanism (PPM)

The Global Fund uses voluntary pooled procurement (VPP) and capacity building services aimed at ensuring a cost-effective and efficient procurement process. JSI's Partnership for Supply Chain Management is the VPP procurement service agent.
PROJECT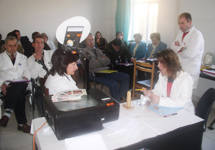 Europe & Eurasia Regional Family Planning Activity

This three-year initiative was designed to leverage best practices in family planning with the goal of accelerating FP program implementation across the region, ultimately increasing modern contraceptive use and decreasing abortion rates.