Togo
In the mid 1980's JSI went to Togo to implement the ENTERPRISE Project, a USAID-funded initiative to increase access to family planning services through for-profit health organizations. JSI continued its family planning efforts in Togo, rolling out the Family Planning and Logistics Management (FPLM) Project and the Family Planning Service Expansion and Technical Support (SEATS) program, which worked with both public and private sector models to improve care. JSI has also worked on streamlining the supply chain of vaccines in Togo through the DELIVER project.
Highlights
PROJECT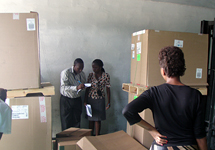 USAID | DELIVER PROJECT: Emerging Pandemic Threats

JSI managed a stockpile of outbreak response commodities, and provided procurement and distribution services to respond to outbreaks from avian flu to ebola worldwide and to pre-position supplies at regional and country levels for rapid deployment.
FEATURE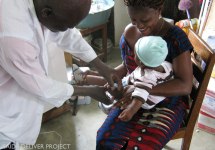 Vaccination campaigns protect the most vulnerable populations in Togo

JSI's USAID | DELIVER PROJECT partners with WHO and Togo's Ministry of Health to immunize thousands of vulnerable people against the H1N1 influenza virus during two vaccination campaigns.
PROJECT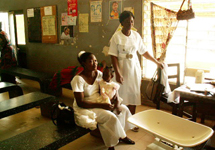 END Neglected Tropical Diseases in Africa

More than a billion people suffer from neglected tropical diseases that cause illness, disability, and loss of productivity. JSI worked to build capacity in supply chain management, including quantification of medicines used for preventive chemotherapy.