Non-Communicable Diseases
Non-communicable diseases (NCDs)—namely cardiovascular diseases, cancers, chronic respiratory diseases, and diabetes—ranked as the number one cause of death globally in 2015 and are a top threat to economic development.

JSI has implemented and evaluated projects and designed campaigns, in the US and globally, to address the causes and consequences of NCD and their risk factors such as tobacco use, alcohol and drug abuse, unhealthy diet, physical inactivity, and environmental toxins.

JSI leverages its knowledge of local, national, and regional health systems and broad expertise in public health to develop low-cost, evidence-based, and culturally appropriate solutions to meet local needs. For more information on our work to prevent NCDs, please contact us at ncds@jsi.com.
Healthy Lifestyle Promotion
Addressing the environmental and community factors that influence they way we live, work, learn, and play has an enormous impact on our health. To that end, JSI is applying a multi-layered, holistic approach that combines more responsive NCD-prevention policies, community-driven initiatives to address root causes of disease, and individual-level prevention. This work also aligns with the WHO's social determinants of health approach, and can support health in all policies (HiAP).

National Policy Change
Addressing the NCD-related policy environment is important to ensure coordination of all efforts among key stakeholders. JSI has helped to support policy development and revision in several countries to ensure that healthy eating and tobacco control are being addressed in relevant national policies, as well as in operational guidance.

EXAMPLE: Improving Diet
Childhood undernutrition has been recognized as a determinant to adult nutrition-related NCDs. Through its USAID-funded SPRING project, JSI has developed evidence around the linkages between early-life undernutrition and later-life NCDs, and produced country profiles that outline current national NCD burdens and show that risks are higher in the future due to current malnutrition rates. SPRING has translated this evidence into policy guidance around healthy eating and NCD prevention to more explicitly address nutrition risk factors.

Building Healthy Communities
Building on our successful U.S. healthy communities portfolio JSI is now designing initiatives globally that integrate policy, systems, and environmental changes with the goal of improving support for healthy behaviors in a given population. This includes working across multiple sectors to ensure opportunities to promote and support healthy behaviors. In the United States, JSI has provided training and technical assistance to support the implementation and evaluation of domestic "healthy communities" activities across multiple states, including California, Massachusetts, Missouri, and New York.
Internationally, JSI has started testing a holistic community approach in Turkmenistan and Ethiopia, and through our Building Healthy Cities project in India, Indonesia and Vietnam.

EXAMPLE: Prevention of Alcohol Abuse
In addition to JSI's activities in the United States in this area, we have had success in reducing binge drinking in Namibia, and improving public-private partnerships to fight underage drinking in Ethiopia.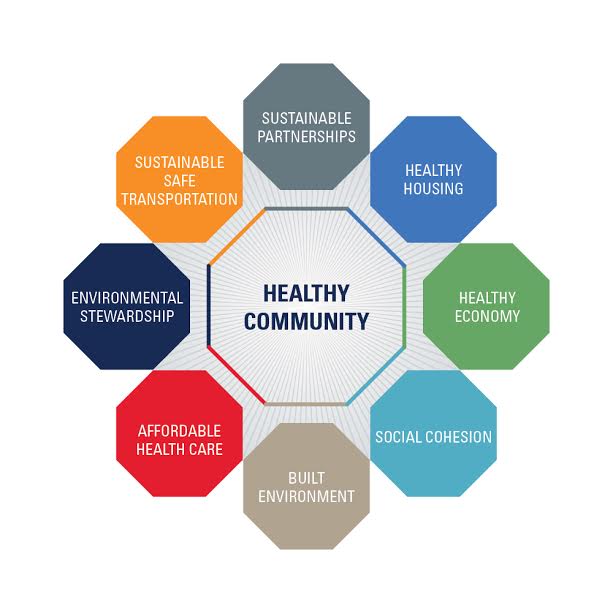 JSI's approach to NCD prevention aims to improve the systems where we live, learn, work, and play.

Individual NCD Prevention
JSI supports people who fall into a range of population groups to advance disease awareness, prevention, and access to care. JSI also promotes best practices in prevention, early detection, and screening. We have a robust pool of staff experts and links to relevant referral and treatment networks for NCDs.
In Kenya, JSI launched the HealthGames Kenya app, which aims to reduce individual NCD risk by providing critical prevention information to increase knowledge and healthy behaviors in adolescents and young adults.

EXAMPLE: Tobacco Control
In the United States, JSI has a long history of implementing effective tobacco control programs. The focus on tobacco has lagged internationally, but has gained importance since the passage of the United Nations Framework Convention on Tobacco Control. JSI works to reduce tobacco use among general populations and specific groups such as pregnant women, by integrating tobacco control into provider training programs and behavior change and adult literacy materials.
Improving Treatment of NCDs
While still new to this area, JSI has developed a diverse portfolio of work aimed at improving the diagnosis and treatment of NCDs in Republic of Georgia, Brazil, Mexico and Romania, as well as in the United States.

Cancer Control
Where you live shouldn't determine if you live. JSI is uniquely positioned in the global fight against cancer. We apply our extensive cancer experience from the U.S. to middle- and low-income countries, where we assist partners to conduct field-based research and assessments, develop cancer control plans, create cancer registries, reform policy, improve service delivery, and reduce stigma.

Improving Supply Chains for NCD Medicines
At JSI we know that strong supply chains save lives. With more than 30 years of experience building sustainable supply chain systems in more than 60 countries, we are the world leader in health supply chain management. Through trusted relationships with country and local governments, we help countries scale up and manage their own sustainable supply chains, including those that manage medicines and equipment for NCDs. Our end-to-end expertise in supply chain management stretches from forecasting to procurement to distribution to the last mile to reach health clinics and patients, and strengthening all of the connections in between. We focus on improving the availability and quality of supply chain data, and building the networks and structures to use those data to take actions to ultimately improve the availability of NCD medicines. JSI strengthens supply chains that include NCD medicines in Ethiopia, Tanzania, and Zambia.
Most Recent Features
Highlights