Malaria
Malaria remains one of the world's most significant health problems. Increased vector control, prevention, quality diagnosis, treatment, and surveillance measures have led to a 29% reduction in malaria mortality rates globally since 2010. However, in 2015 there were roughly 212 million malaria cases, 429,000 of which were deadly.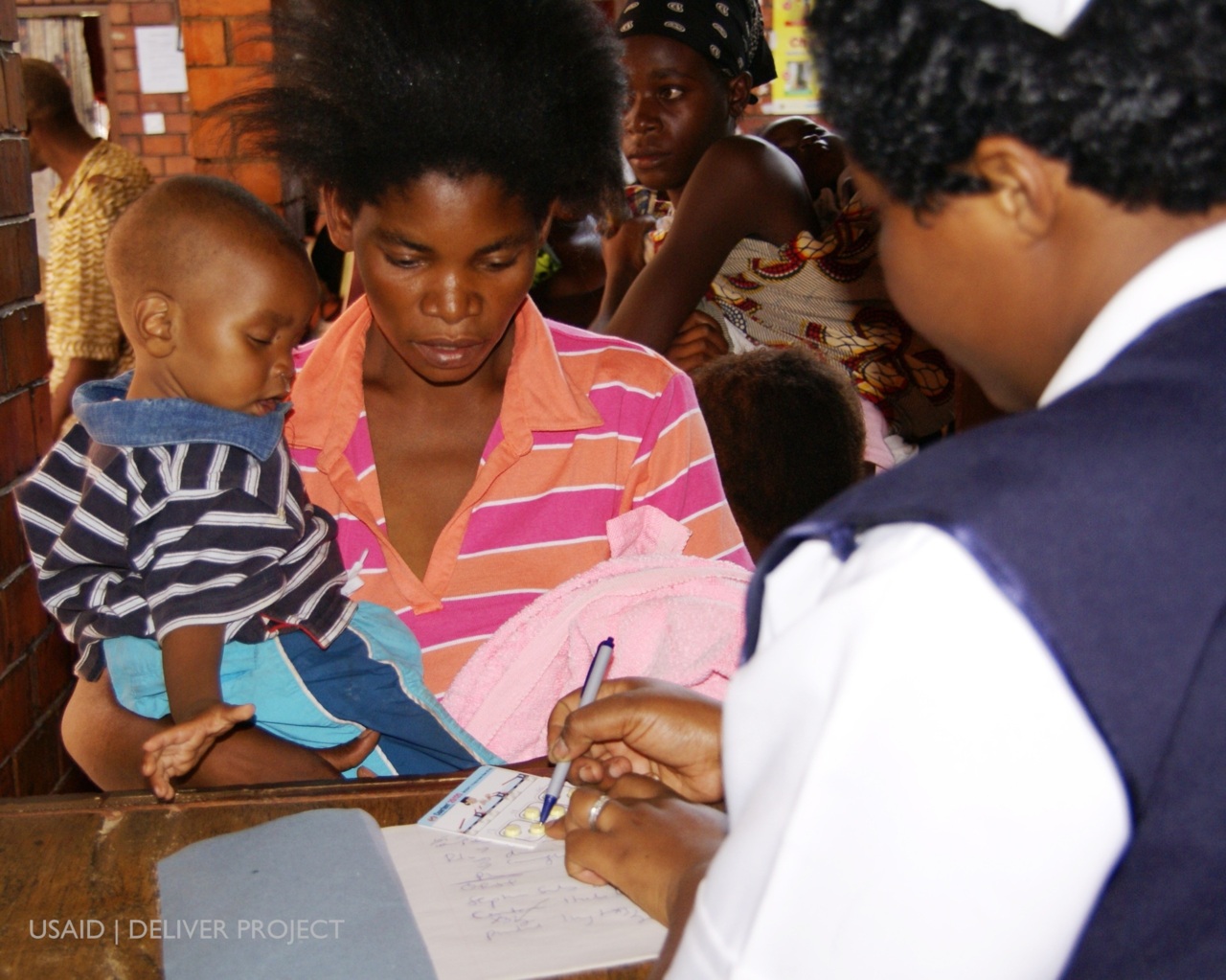 A nurse explains to a mother how to take medication for malaria treatment.
JSI has partnered with
public and private sector
organizations to implement more than 60 projects in 25 countries. These projects improve access to quality malaria prevention and treatment services, and reduce the burden of malaria. Our approach is focused on integrating malaria programs with existing health initiatives, including family planning and HIV, tuberculosis, and other infectious disease programs, to help countries:
Expand access to malaria services at the community level.
Improve malaria diagnosis and case management at all levels of the health system.
Strengthen supply chains for malaria products and systems for health care waste management.
Support surveillance, monitoring and evaluation, and strategic information.
Deliver effective vector control programming.
We design user-centered social behavior change programs to encourage the proper use of bed nets among target populations as well as provide technical assistance to local manufacturers and distributors to ensure adequate supplies of malaria commodities.
Our systems approach to malaria helps to
strengthen service delivery
, especially at the community level, and reinforce the importance of integrated programming.
OUR IMPACT

| | | |
| --- | --- | --- |
| | | |
| Global: Building Strong Malaria Supply Chains | Madagascar: Improving Community Health Services | Ghana: Improving Malaria Diagnosis and Case Management |
| Procured and delivered over $1 billion essential commodities for malaria prevention, diagnosis, and treatment, including 505 million ACTs, 329 million rapid diagnostic tests (RDTs), and 188 million LLINs, in more than 28 countries through USAID's DELIVER project. | Trained 6,052 community health volunteers to support and integrated family planning, child health, and WASH program to reduce the incidence of malaria among isolated populations in six regions. | Scaled up the national malaria drug policy and standard treatment guidelines for malaria. We trained more than 2,300 health staff on their use as well as 255 trainers and 7,021 public sector providers in malaria prevention and treatment. |