Mapping the Tanzanian Road Network to Support Supply Chain Deliveries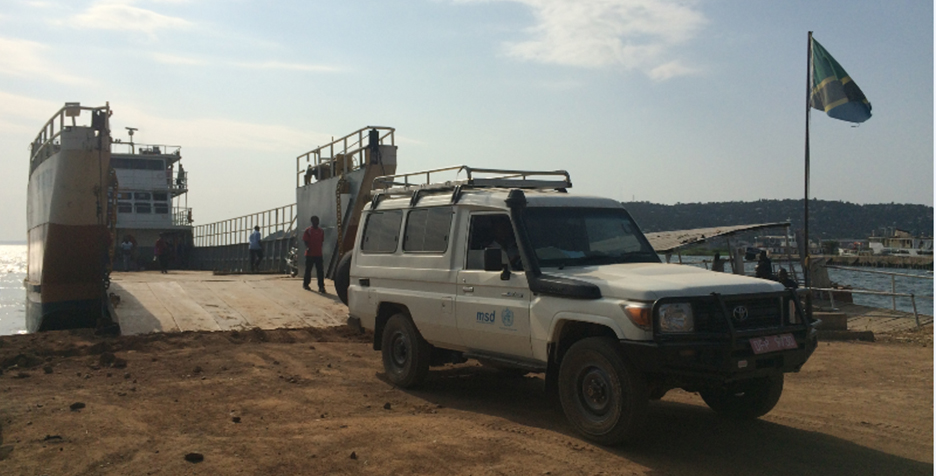 To help the Tanzanian Government optimize its health supply chain transport system, the USAID | DELIVER PROJECT mapped the country.

People often take for granted that you can go online and can get a map showing how to get from A-to-B including the time it takes to get there. In Africa, however, accurate online maps are not a given; roads may be inaccurate and time is a very crude estimate. In Tanzania, when the government asked JSI to optimize its healthcare logistics transportation system, more than half the roads in the country were not online.

Having a comprehensive digital road map available means that—in addition to being a convenience for all travelers—for the Tanzanian health system, the health commodity deliveries can be more predictable and reliable, thus saving funds in the short- and long-term, and, ultimately, ensuring commodities are on hand to meet people's needs.

JSI, through the USAID | DELIVER PROJECT, helped the Tanzanian government digitally map all the roads—more than 30,000 km and more than 5,600 health facilities—in the country. The road network is now available to all through Open Street Maps.

How Change Happened
In 2014, the Government of Tanzania asked JSI to work with its Medical Stores Department (MSD) to help optimize the health supply chain delivery system by analyzing delivery routes and transport resources.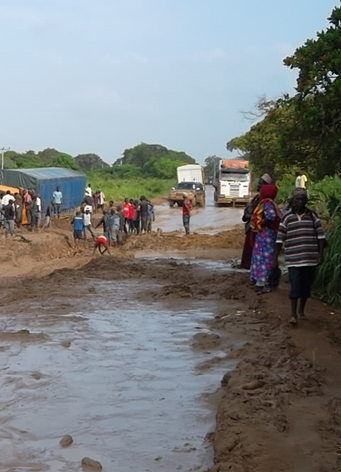 Given the huge variations in speeds between the wet and dry seasons, particularly on dirt roads, prior to the online mapping, drivers determined their delivery routes based on guesswork and a general perception of what routes would be fastest.
Photo courtesy of the Tanzania Medical Stores Department

To make recommendations to MSD, a transport optimization study was planned. There were two significant hurdles, however, that had to be cleared before the data could even be collected.

Incomplete Data
Although the MSD had a list of facilities across the country, many—about 30%—did not have a validated geocode: no one knew where they were, exactly.

Furthermore, while a digital map of Tanzania's road network existed, it was incomplete. Satellite images showed some areas and roads, but did not cover the whole country. Secondary roads were not mapped; they existed, but not on online.

Second, a digital map of Tanzania's road network existed, but was incomplete. Satellite images showed some areas and roads, but did not cover the whole country. Secondary roads were not mapped; they existed, but not on online.

Without comprehensive road maps or the exact geographical location of health facilities, it was impossible to determine optimal routes for the MSD trucks.

When we learned that the MSD had recently installed GPS (Global Positioning System) tracking devices on all their vehicles for security and planning purposes, we saw a way forward. The GPS devices collected all vehicle route and travel speeds. JSI could use that data for the transport optimization study.

Process
Using the GPS data, the JSI team was able to mark the secondary road network of what was navigable across the entire country and also to classify all roads in terms of travel speeds and generate a more comprehensive digital road network for the whole country. The data was then used to analyze the distribution of health supplies to determine the optimal routing of the commodities.

In stepped two experts, Humanitarian OpenStreetMap Team (HOT), a global community of mappers, and Ramani Huria, a community mapping group in Dar es Salaam, which worked to upload the JSI-developed Tanzanian data area-by-area, making it available for everyone around the globe.

Result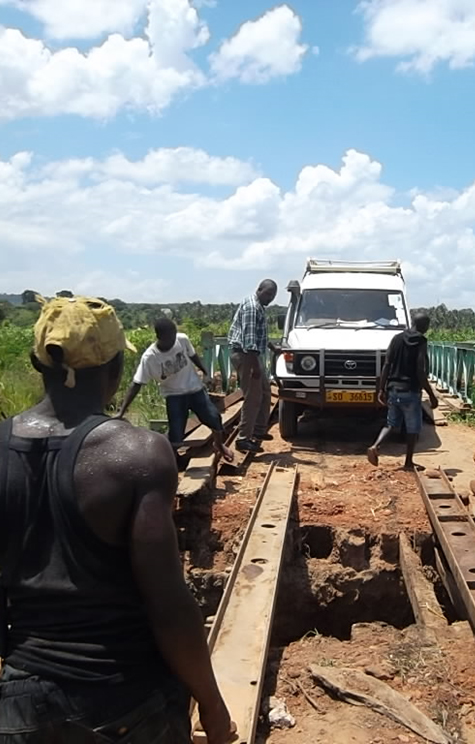 Road quality varies throughout Tanzania. The digital map helps the Medical Stores Department—and other businesses—to help optimize the health supply chain delivery system by analyzing delivery routes and transport resources.
Photo courtesy of the Tanzania Medical Stores Department

Initially, the lack of digital road network data was a challenge that hindered our ability to determine optimal routes for delivery of commodity. On discovery of the GPS tracking of MSD delivery vehicles, this turned from a challenge into an opportunity. Beyond using the GPS data to enable transportation analysis to determine optimal routing for the delivery of health commodities across Tanzania, working with MSD and HOTOSM--and with the support of USAID--JSI was making the digital road network data available to the broader community. This a great example of how sharing spatial data beyond the initial use can create greater value not just within the organization but to the wider community.

Extended Benefits
When JSI began the initiative, the MOH and MSD initially only wanted to optimize the delivery system in two zones in 10 regions. Once they saw the program, they realized its value and asked JSI to expand its scope across the country. We saw an opportunity to actually create a secondary use out of the data set and jumped on it. Given our strong relationships with staff at the MSD, we were able to work with them to negotiate the plan to release the roads data without compromising their program information.

Thus, by sharing spatial data beyond the initial use, greater value was created not just within the MSD, but to the wider community. For the people of Tanzania, including businesses, having a comprehensive digital road map available online means that businesses can better plan and operate, and many other uses beyond the original intended use of the GIS data.

For the Tanzanian health system, accurate data is finally available and being used for decisionmaking, improving health system efficiencies, and ensuring supplies are on-hand so people get the health services they need. Furthermore, it means that the health commodity deliveries can be more predictable and reliable, thus saving funds in the short- and long-term, and, ultimately, ensuring commodities are on hand to meet people's needs.

Learn more:
Read the report Delivering to the Last Mile in Tanzania: Route Optimization with Medical Stores Department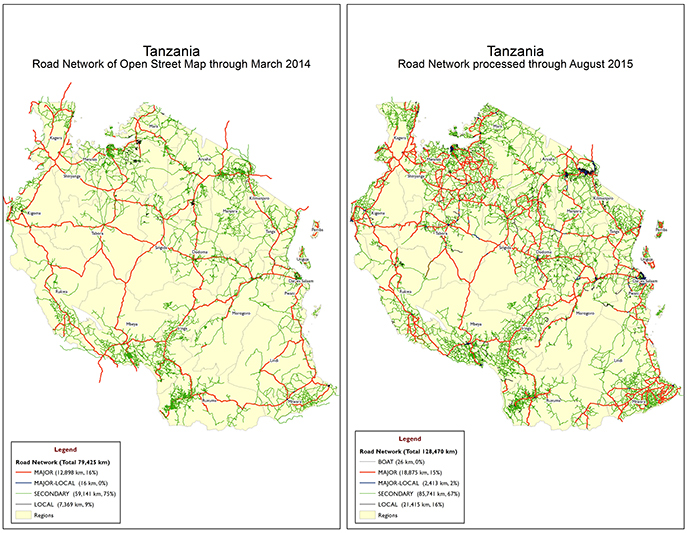 Before and After: Tanzania's Road Network
Related Project:
USAID | DELIVER PROJECT: Procurement and Distribution of Essential Public Health Supplies (2010-2017)