Intern Experiences
Following are brief reflections by recent JSI interns about their experiences working at JSI.
2019
2018
2017
2016
2015
2014
2013
2012
2011
2010
2009
2008
2007
2005

Rachel Scarpino
JSI International Division Intern
Spring 2019
The goal I had in mind when I applied for this internship was to find something meaningful to do during the semester between finishing my undergraduate degrees and starting graduate school. JSI helped me fulfil this goal through tasks ranging from working on proposal teams and learning about capacity building to researching local partners and grantees in JSI project countries. I loved that this internship allowed me to work with a range of people in Boston and DC and in countries including Zambia and Uganda, because it never felt as though I was confined to a cubicle!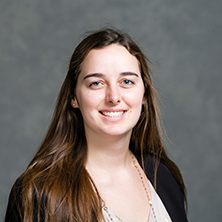 Juliet Johnson
JSI International Division Intern
February–May 2018
My time at JSI, during my final semester as an undergraduate, was extremely rewarding. I loved that I could start my day with no schedule, and by the end of it I had reviewed a proposal on the elimination of neglected tropical diseases, helped recruit staff in Uganda, and took part in the interview process for summer interns. Not only have I gained understanding of how JSI works; I now have an idea of how global health interventions function behind the scenes.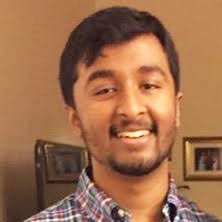 Faheem Ahmed
JSI International Division Intern/Washington, DC
Summer 2017
From Day One of my internship at JSI, I knew it was a place where I would thrive. With its amazing people from myriad backgrounds, it would be almost impossible not to become a more informed and globally cultured person by spending time here.
As I enter my junior year of college, I have a better idea of what I want for a career and am setting my goals accordingly. Thank you, JSI!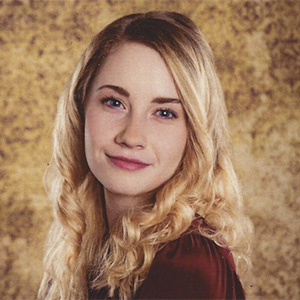 Sarah Collins
JSI International Division Intern/Washington, DC
Summer 2017
The best part about my time at JSI was working and talking with other staff. During one outstanding conversation, a colleague told me about a difficult situation he'd had in Africa. After listening, I told him about a similar experience I had had in Malawi. For the first time, I felt that someone understood my story and how it affected my life.
The various meetings, brown bags, and presentations that I attended inspired me to learn more about the world around me. I'm taking that inspiration back to school, and hope to keep it for the rest of my life.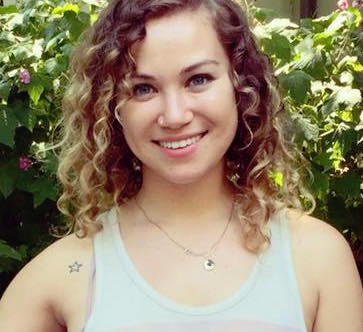 Julia Davidovitz
JSI/World Education Communications Intern
Summer 2017
Before I started at JSI and World Education, I worried that my English literature degree and limited experience in an office environment would leave me unprepared for a position in public health communications. But the welcoming people at JSI and World Education and their various and fascinating projects dissolved my concerns.
My assignments never felt mundane or insubstantial. I wrote announcements about new projects and mentions in the press that were actually published on the company websites! Even routine tasks, like adding tags to posts on JSI's blog, The Pump, were opportunities to learn about the important work that JSI contributes to global public health.
Better still, I got to hear about coworkers' lives, travel, and work experiences. Despite my temporary tenure, I felt like I belonged. I hope that my future career will be as rewarding as my time at JSI and World Education.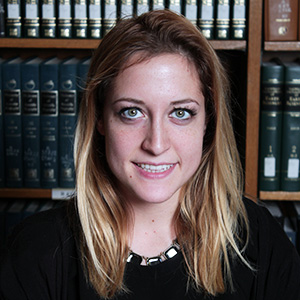 Katarina Pesic Vidic
JSI International Division Intern/Washington, DC
Summers 2016, 2017
I have interned at JSI for the past two summers. That's how good it is! I worked on a variety of projects, each of which increased my understanding of global public health issues. I saw how JSI adapts its approaches to the particulars of each context, the better to assure that programs meet the needs of those they serve.
But what I enjoyed most, and what has solidified my desire to pursue a career in public health, are the inspiring and generous people who I met and worked with at JSI.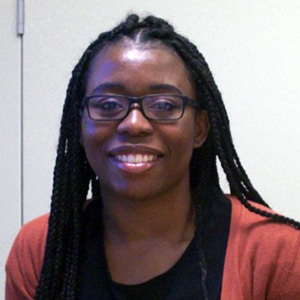 Vanessa Pressat
JSI International Division Intern
Summer 2017
Before the first day of my JSI internship, I worried that all I would be asked to do would be to make coffee, print, and copy papers. I was happy to be wrong: my assignments included writing technical briefs and job descriptions. I got to participate in new business development efforts and was exposed to the proposal writing process.
This summer I learned what JSI does and how much it is helping in less-developed countries, and I now have an understanding of public health and international development. I also gained skills that I will apply to everyday life.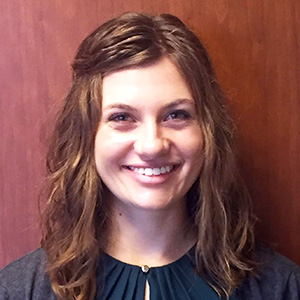 Tessa Snyder
JSI International Division Intern/Washington, DC
Summer 2017
I had an outstanding time at JSI this summer. I have always wanted to work in global health and this internship immersed me in the world of public health consulting for development. Not only did I work on some remarkable projects with the immunization center, I was exposed to interactions between public health organizations and home and field staff.
JSI has given me technical tools and knowledge that a public health student can only dream of. I will use what I've learned in future graduate studies and global health work.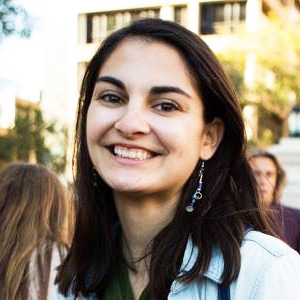 Anna Wadwani
JSI International Division Intern
Summer 2017
JSI's Boston office is full of intelligent and interesting people who are happy to share their experience. At the start of my internship, I expressed my interest in monitoring and evaluation. Accordingly, I got to work with M&E staff on tasks related to JSI's information system, new business development, and government policy. My colleagues gave me a lot of freedom and responsibility, which helped me learn new skills and allowed me to put a personal touch on my work.
Before starting my internship, I set a few goals, one of which was to learn how global health projects are implemented. My participation in the proposal process and individual projects helped me reach this goal, and gave me a new, 'real-world' perspective on what I've been learning in my classes as a public health major at the George Washington University. As I enter my final year of undergrad, I will apply what I learned at JSI to decisions about grad school and my career.

Canice Ahearn
JSI International Division Intern
August, 2016
From the first day of my internship at JSI, I was involved in multiple projects. It was incredibly informative to be involved in various grant proposal processes, project management, and day-to-day activities in the office.
This internship was invaluable at this point in my academic career, as I enter my final year of a master's program. My JSI colleagues with were willing to discuss my career plans and tell me about their professional paths. I am incredibly grateful that I got to work with such a great group of people this summer.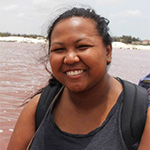 Soa Andrian
JSI International Division Intern
June – August 2016
This summer, in addition to learning a lot about international public health, I developed friendships and mentoring relationships I deeply value.
JSI's commitment to professional development and mentorship is remarkable. While not required, we were encouraged to find a mentor. My mentor and I had long conversations about international development at length, and he gave me practical advice on the post-graduate job search. We also talked about what it is like and what it means to be a minority in the workplace.
Although I'd taken several classes in global health and health policy as an undergrad, there was no end to what I could and did learn during my time at JSI. I appreciate the variety of work I was given, and the willingness of my coworkers to help me explore my intellectual and professional interests.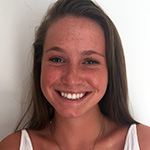 Amelia Fox
JSI/World Education Communications Intern
Summer 2016
My role as a communications intern for JSI and World Education was both an incredible gift and a weighty responsibility. The more I learned, the more compelled I felt to do justice to the inspiring projects bringing about social change across the globe.
At times I found myself in complete awe of these efforts. There were days when I'd be skimming JSI's YouTube page to create social media posts and would immediately be sucked into the subject matter. Whether the topic of the video was maternal health reform in Georgia or preventing umbilical cord infection in Nepali newborns, I couldn't help but watch every second of it. When it came time to tweet, I found it nearly impossible to distill the work to a mere 144 characters.
An undeniably motivating aspect of my internship was the culture at JSI and World Education—and the bright and innovative people who comprise it. They welcomed my participation in meetings and trusted me to produce featured content on the website; success stories, news items, blogs, photo essays, and staff spotlights.
This summer I got a taste of what is it is like to work for a global NGO. Yet even after 11 intense weeks, I know that I've barely scratched the surface. Perhaps that is why people stay so long at JSI and World Education—there is always more to learn, a new project to be a part of, and more ways to make a difference.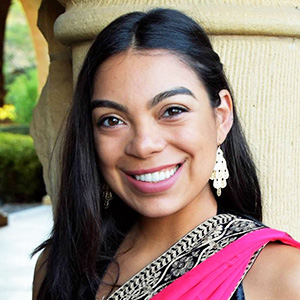 Nicole Giron
JSI Health Services Intern/California
Summer, 2016
I have never been more challenged and involved in an internship than I was during my summer at JSI's California office. Before the internship, I had no idea that an organization like JSI existed.
One of the most salient parts of my JSI experience was how hands-on the team expected me to be. I was assigned meaningful tasks immediately. A great example is the health communication project for Merced County. I had zero health communication experience, and through my work on this project I learned to brand material with community input, and executed a health-oriented photo shoot featuring community members, whom I was charged with recruiting and coordinating. As I worked and talked with the recruits, I learned about the various health issues in Merced.
My internship took place the summer before I began a master's program in community health, and my experiences with JSI lend tremendous insight into the theoretic foundations that I'm learning in class.

Britta Marden
JSI/World Education Communications Intern
Summer 2015
My internship with the Communications team this summer taught me a lot about the inner workings of a global company. Because Communications works across all divisions of JSI and World Education, I learned about each division's internal, cross-divisional, and external communications. What I found so great is that both companies house intelligent employees who are committed to working hard.
At JSI and World Education, intern input is encouraged and I always felt comfortable speaking up. When I did, my perspective was valued and considered. I also learned plenty of skills. I developed photo essays for the website, interviewed staff for website spotlights, and worked in the project and document databases, uploading and editing descriptions, documents, and templates. Another valuable aspect of my internship was that I got to work independently. Once assigned a task, its completion was up to me. This "learn-as-you-go" approach gave me direct experience and helped me master particular skills.
Another thing that made internship so enjoyable was the friendliness of the employees. JSI and World Education staff are kind and interesting people. Working here has enriched my professional abilities and laid a foundation for my career.
Ajar Siddiqui
JSI Accounting Intern
October 2014 - August 2015
I'm an accounting major who got the chance to intern with JSI's accounting department this past year. My primary responsibilities were to support the department in the areas of accounts receivable, payroll, and accounts payable. But I soon discovered that my job description was by no means rigid! Shortly after I started, I was learning how to prepare audit schedules, reporting costs to a federal agency (USAID), and working in a federal database.
It was rewarding to know that my work was helping to support JSI's mission of improving the health of underserved people and communities. But my favorite part about working at JSI was being part of a corporate culture that values its people. My colleagues were encouraging and supportive and even though I was an intern, my ideas were valued and given merit. As an accounting intern, I was able to apply classroom-based skills inside a professional organization. I also learned skills and gained experience that will better prepare me for my final year of undergrad and wherever my career may take me!

Hallie Perlick
JSI International Intern/Madagascar
September – December 2015
When I started my internship at the Madagascar Community-Based Integrated Health Program (MAHEFA) program in Antananarivo, several projects awaited my assistance. These included a dissemination workshop; a fiscal year start-up workshop; and the project annual report. As time passed, however, I became more involved in communications projects. I traveled to many of the program's intervention regions to speak with community members about how the program was affecting their lives. We recounted their stories in the annual report and newsletters. I also led production of a photo book that uses photos taken over the 5-year program to document MAHEFA's activities.
In Antananarivo there is a variety of development organizations, nonprofits, and public sector community health workers. During the three months that I spent there, I learned about other projects and met some of the people who work on them. I can't imagine a more serendipitous way to embark upon my career.

Hillary Teed
JSI International Division Intern
September 2014 - May 2015
I had a great experience during my nine-month internship with JSI's Boston International Group. As a dual MBA and MSc candidate (international health policy and management), I was interested in business, public health, and cross-sector global development partnerships.
I supported a variety of functions, including the proposal development process, and completed two independent projects focused on private sector engagement and noncommunicable diseases. This allowed me to work collaboratively and individually, and exposed me to JSI's traditional business functions and new areas of involvement for the organization. I gained valuable insight into how JSI approaches new business development and considers investment options.
JSI is characterized by amazing people and its commitment to the delivery of exceptional public health work. I was so pleased to spend an academic year at JSI. The rich and varied personal and professional experiences that I had there will surely contribute to the next phase of my global health career.
Jessica Dubow
JSI International Division Intern/Washington, DC
Fall 2014
I'm interning for the Center for Health Information, Monitoring, and Evaluation (CHIME) in fall rather than over the summer. I graduated this past May, and in a few months I leave for the Peace Corps. Meanwhile, I hope to develop a stronger background in health and expand my understanding of how large public health organizations work.
People at JSI have a wealth of experience and love to share it. I attended a lunch presentation about an intervention that introduced iron into Cambodian diets, and all week I heard people referring to it. I've since been to another short presentation on useful design tools. Even the people I haven't met individually have been extremely friendly and welcoming. I admit I was taken aback at first by everyone saying hello in the elevator and making small talk in the kitchen.
Two days after beginning my internship, I received news that my Peace Corps placement had changed from Nicaragua to Ethiopia. After spending six months expecting to go to Nicaragua, I suddenly had only seven days to decide whether I would commit 27 months to a region and culture I knew absolutely nothing about. My supervisor immediately connected me with several people at JSI who are Ethiopian or who have worked in Ethiopia. Everyone was more than happy to talk with me, lend me books, and teach me some phrases in Amharic, which made me both more excited to accept my invitation and more comfortable at JSI.
Jennifer Gilbert
JSI International Division Intern
Fall 2013/Spring 2014
Interning at JSI was one of the most valuable experiences I had in college. During my year as an International Division intern, I had the pleasure of supporting staff members on everything from technical manuals and family planning interventions to hiring staff for bilateral proposals.
JSI exposed me to all of the components that go into large-scale international public health projects. The variety of things I learned include budgeting, procurement, proposal design, human resources, and travel logistics in addition to more advanced research and data analysis. One of the project coordinators described working at JSI as a sort of "MBA in public health," because you learn many business and operations skills that are not always emphasized in the classroom. Some of the most notable memories I have were designing checklists and evaluation data on emergency obstetric care and clinic preparedness for a project in Timor-Leste, as well as preparing posters and newsletters for family planning work.
A great aspect of JSI is that people are really accessible. I worked with staff from all levels of the division and many went out of their way to talk with me about my future. Several technical staff members made time to advise me about different educational or career opportunities. JSI encourages this environment by offering occasions to volunteer, learn, and enjoy food together. Few large organizations are as tightly-knit.
Working at JSI was wonderful. I leave with a much broader vision of global health and a number of mentors to whom I can turn as I go forward.
Erin Glese-Smith
JSI International Intern
Summer 2014
When I interviewed at JSI, a former intern explained to me that there was no such thing as an "intern task." I didn't realize how true that was until I spent a summer with JSI. Everyone does a little bit of everything here, from making copies to writing proposals, and that leads to a uniquely varied and educational experience.
One of the most significant aspects of interning at JSI was exposure to the various components of supporting large-scale health projects oversees. I worked on everything from USAID financial audits to developing a toolkit of resources to run a contraceptive day. This variety helped me define the areas of global health that I hope to work in, and gave me a greater understanding of the landscape of the international development field.
My time at JSI has truly shaped how I will approach my last year of graduate school at the University of Michigan. I now have a more defined career path and areas to focus my time and studies. JSI provided a comprehensive introduction to the field of global health project implementation and an experience for which I am extremely grateful.
Tarikwa Leveille
JSI International Intern/Pretoria, South Africa
Summer 2014
As an intern for the MEASURE project, I gained an understanding of program evaluation and its role in improving public health. With the help of JSI, the South Africa Department of Health implemented the District Health Information Software to monitor and evaluate data quality for evidence-based health care services. The data they collect from facilities determines which health services are needed and provided to the people of South Africa. The training for the software, which I attended, gave me a new appreciation for the importance of a functioning system to monitor and evaluate data to provide health services.
My internship was the first time that I was treated as a professional with something to offer—not just much to learn. My supervisor asked me for ideas and valued my knowledge. He gave me the autonomy to pursue whatever interested me at the office.
But I was also part of the team, in and out of the office. On July 18th, in honor of Nelson Mandela Day, everyone is encouraged to serve the community. The JSI South Africa team painted a classroom for the Tembisa Child Welfare Society for abandoned, abused, orphaned, and foster children. It was wonderful to spend time with the children, and served as a reminder of the privileges that many of us take for granted, regardless of the part of the world we inhabit.
Jeff Paddock
JSI International Division Intern/Washington, DC
Summer 2014
My internship at JSI's Washington, DC office was a fantastic look inside a truly diverse company. Internships are meant to be mutually beneficial, and nowhere else is this exemplified the way it is at JSI. I was able to work on numerous interesting projects and was encouraged by my supervisors to make connections wherever I could. I participated in research for the International Association of Public Health Logisticians resource library, and spent much of my time using QGIS software to research open street map supply routes in Tanzania. These tasks marked my first contributions to foreign aid, and I don't just say that lightly. JSI seems to be composed of nice people from every fascinating walk of life who decide to nest here, and they showed me a degree of respect that encouraged me to pursue my own path at the end of the summer.
Ari Radcliffe-Greene
JSI Health Services Intern
Summer 2014
I am split about which part of my experience at JSI I have liked the most. There is the job itself of course, but that would not have been as enjoyable if not for the JSI community.
In support of the first option is the experience I have gained. As a communications intern for the AIDS.gov project, I had the luxury of sampling pieces of some very specific but fascinating disciplines. I learned about the challenges of running a government website, keeping it well managed, and discussing difficult issues in a way appropriate for an official resource. At the same time, we had to maintain viewers by offering useful tools in an exciting way. The complexities of the AIDS.gov project behind-the-scenes is truly fascinating, from organizing spreadsheets to posting on more than five social media sites to filming HIV-related videos.
Through all of that, I was supported by my AIDS.gov teammates. They challenged me but never left me at a loss. They gave me the space to work diligently and were wonderful role models, and for that I thank them.
So which is better, the love of the job or the community around it? I guess I'll never know.
Mercy Simiyu
JSI International Intern/Ethiopia
Summer 2014
Every day this past summer, I ate injera, smiled, and laughed. I was an intern in Ethiopia, providing communications and documentation support to JSI's Integrated Family Health Program (IFHP) Oromia Regional Program Office. This opportunity allowed me to meet some of the most public-health minded folks in Addis Ababa. My colleagues made this position especially wonderful. They welcomed me warmly and took time to make sure I understood every aspect of IFHP's regional office.
As any intern would attest, I was thrilled to do more than what my 'title' indicated. Not only did I visit health centers in low-resource settings, I also conducted field-level data collection, entry, analysis, and reporting; focus group discussions with community health workers on the use of technology for service improvement and the determinants of oral rehydration systems use at the household level; and attended trainings on how to fill in maternal and child health register books.
I have always wanted to come back home to Africa to work on global health issues, and this internship strengthened my resolve to do so. I appreciated the daily cultural immersion in Ethiopia (enjoying injera, the occasional raw meat (kitfo), and practicing Amharic), but was truly inspired to be involved with IFHP's community-level work, which focuses on health care quality improvement, building health care staff capacity, and ultimately, improving people's lives.
Gagan Verma
JSI International Intern/Ethiopia
Summer 2014
This summer I spent two months as an intern for JSI's USAID-funded Integrated Family Health Program (IFHP) in Ethiopia, which aims to reduce maternal and child mortality, improve child nutrition, and increase availability of long-term family planning methods and immunizations. I helped program directors analyze project data and created a feasibility analysis to strengthen maternal delivery services and infection prevention by implementing rain water harvesting in rural health centers.
I also visited rural health posts to gather information about use of oral rehydration treatment, and conducted focus groups with Health Extension Program staff, the IFHP-trained community health workers. I learned how important it is to promote health-seeking interventions that respect cultural traditions. Above all, my time in Ethiopia reinforced my goal to develop health care systems in low-resource areas.
Emily Guthrie
JSI/World Education Communications Intern
Summer 2013
For my communications internship, I was lucky enough to work for both JSI and World Education. One of the best aspects of my job was seeing how these separate-but-associated organizations work together to make their work even better. In fact, this quality could be found everywhere at JSI and WEI. The staff members of both organizations are engaged, collaborative, and always willing to hear anyone's opinion—interns included. Being able to truly participate in professional sessions and meetings was a unique and wonderful opportunity.
My tasks and responsibilities for the summer were both interesting and numerous. I worked on internal activities such as updating databases, compiling resources, writing announcements, editing technical documents for projects, researching conferences, creating surveys, conducting interviews, and creating staff guidelines and a crisis communication plan. I also did exciting external communications work, including updating and promoting the organizations on social media as well as writing and creating content for the external website.
Working at JSI and WEI definitely taught me some necessary professional, communication, and time-management skills needed to succeed in a high-pressure environment. More importantly, though, the time spent here taught me how the work of individuals can come together to eventually change the world.
Lindsey Kreutzer
JSI International Division Intern
Fall 2012/Spring 2013
Interning at JSI this year has been an incredible experience. I worked part-time while also pursuing a Masters in Public Health from Boston University and enjoyed being able to apply what I was learning in class to substantive work within the public health profession.
In addition to solidifying concepts from school, my internship gave me experience with the support side of the project implementation process. It is easy to focus on the day-to-day field work of a project that is vaccinating children or strengthening a hospital's outreach, but that work is made possible by people who manage things like country registration, donor relations, and finances. These less-glamorous roles support JSI's programs in the field that improve people's lives. I am glad I was exposed to this aspect of public health work because it made me appreciate the coordination, organization, and management required to run an effective project in another country.
In addition to public health lessons and skills, I've worked with welcoming, passionate, and talented people. Everyone is excited to teach new concepts, answer questions, or hear your input, leading to a culture of openness where each person can be creative and innovative. The people at JSI are what made this internship memorable and taught me what I hope to find in my future positions.
Sarah Lindenauer
JSI International Division Intern
Summer 2013
During my first year of graduate school at the University of Michigan School of Public Health, Joel Lamstein (President of JSI) came to speak to us for Global Health Student Day. I hadn't heard of JSI and immediately following his presentation began researching the company. I quickly decided that this was where I wanted to spend my summer working. And since the start of my internship in May, I have yet to be disappointed.
The relatively flat structure of JSI is vital in fostering collaboration and keeping up with the ever-changing nature of this field, but it also allows for a higher level of responsibility among interns and entry-level staff than might be the case at a highly stratified organization. Because of this, I have been exposed to and involved in so much more than I anticipated, from new business development to project backstopping, and have worked with everyone from project coordinators to associate directors.
I was encouraged to pursue my own interests during my time at JSI. Because I wanted to learn more about project monitoring and evaluation, I got involved in creating dashboards for two projects. These dashboards provided a visually appealing and somewhat simplified way for field teams to monitor the progress and trends of various indicators, either over time or by district, age, gender, etc.
I was truly inspired by the dedication of the staff here. I leave JSI sadly, but with an even stronger passion for global public health.
Sam Wickham
JSI International Division Intern
Summer 2013
JSI cares about people. I know this may be an obvious statement to make about a public health consulting firm, but as a summer intern I found it to be true in many ways. From tireless project support to educational "brown bag" sessions, JSI cares deeply about the successful growth of those they work for, and of those that work for them. With JSI's help, I have learned to produce quality work and to make strong professional connections, two skills that will serve me well as I develop a career.
While my job description changed daily as a Boston International Group intern, I always felt my work contributed to JSI's larger goals. To be sure, I did my fair share of paper work, but I was also able to help design a refresher curriculum on adolescent health for at-risk youth for the Turkmenistan Youth Centers project and had an important role copy editing for multiple proposal teams. I enjoyed being able to contribute to numerous projects throughout the summer, and it was great exposure to the challenges facing public health work in different parts of the world. I appreciated the effort my supervisors gave to explain the big picture of my everyday tasks, and I felt my work was truly valued.
I will remember my internship at JSI for my inclusion in the company's open and collaborative culture. People here are undeniably brilliant, but there is no sense of hierarchy, and teamwork is the preferred approach to problem-solving. I enjoyed being part of a backstopping team that bounced ideas off each other to tackle issues in the field. I know I am a better team player after working at JSI.
It is no wonder that JSI is renowned as such a great place to work. When smart people come together with the goal of giving others healthier lives, good things happen. That was certainly the case at JSI, and I am grateful to have been a part of it.
Julie DeAngelis
JSI Communications Intern
Summer 2012
Interning at JSI in communications was the best thing I could have done with my summer. There were so many incredible opportunities to learn—from 'brown bag lunches' featuring overseas project work to Tech Tuesdays and divisional meetings—each day offered something new. JSI is dynamic company and the people who work there are motivated and passionate about what they do. JSI's open-door policy and flat structure allowed me to work with people in every position. As an intern, I was given the opportunity to attend a speed-mentoring session, at which employees from every part of JSI talked about what they do and why it matters. I left with a much better understanding of how the company works, and it was one of the best networking opportunities I've ever come across.
I was told when I started that I would have a couple of different jobs. That was an understatement. I had many different jobs and a lot of responsibility. I created a presentation guide for the 2012 International AIDS Conference, which was featured on the JSI homepage. I designed a postcard set for the Bantwana Initiative that was featured at a gala opening in New York City. In addition to the writing and editing work I was assigned, I also designed bookmarks, banners, slide shows, infographics, and report covers. More important than the work I did was what I took away from it. I understand the many facets of public health, I'm more confident in my writing and design skills, and the insights I gained will help me as I grow personally and career-wise.
An internship at JSI gives you the opportunity to rise to the occasion. Ask questions. Be creative. Advocate for yourself and your skills, and I promise you won't regret it.
Brianna Engelson
JSI International Intern/Madagascar
Summer 2012
This summer I worked as an intern with the JSI-managed USAID-funded Community-Based Integrated Health Program, known as MAHEFA, in Madagascar. MAHEFA aims to provide basic, quality health care to isolated, rural populations in the northern regions of Madagascar.
Through this internship, I was given the opportunity to travel to remote villages with MAHEFA staff to observe community-based field work. My responsibilities in the field included documenting community health worker (CHW) trainings through written summaries for USAID and interviews with CHWs, who told me about the basic healthcare needs in the communes. I learned that a lack of family planning and reproductive health education, water and sanitation, and the prevalence of malaria are all issues the communities are confronting. I also learned that transportation to community health centers is a problem; one CHW informed me that his village is 40 kilometers from the nearest health center and that the only way to get there is by foot.
I enjoyed my responsibilities as an intern in Madagascar and consider myself lucky for the living conditions I had there. When I was working in MAHEFA's main office in Antananarivo, I stayed with the MAHEFA chief of party. While in the field, however, I stayed in local hotel rooms, which were often quite basic. Although it was challenging to live in an environment with no running water, electricity, or even a latrine, this was actually one of the highlights of my experience because it allowed me to immerse myself in the local culture and gain an understanding of important hygiene and sanitation issues that many remote communities face. Communication was sometimes an issue, as I do not speak French or Malagasy. While I was fortunate enough to work with staff members who had at least an elementary understanding of the English language, outside work and in the field, the language barrier was often difficult to surmount. I did my best to learn basic Malagasy and found that although I could not always communicate effectively, my efforts were always appreciated.
I cannot imagine a better way to learn about the reality of healthcare in a developing country and am returning to home with an increased understanding of the medical needs that exist in impoverished areas of the world. In fact, I liked it so much that I plan to return to the project over my winter break!
Adelina Huo
JSI International Division Intern
Summer 2012
As an undergraduate who has been studying public health since entering college, I could not have been happier with my internship at JSI. I realized most of my studies and experiences have focused primarily on fieldwork and results, so I was very interested in learning about the process of initiating, maintaining, and closing a project. My role was to help the project coordinators, which involved creating and formatting documents for proposals and meetings, processing field accounts, and crosschecking data and inventory. In this way, I learned about several health issues in various regions of the world.
I also got to work with senior staff. I was assigned one of the major roles in a proposal, which exposed me to the tremendous amount of work that goes into creating a proposal. The experience tested and honed my ability to stay organized, levelheaded, and detail-oriented. Other projects with senior staff included synthesizing data to create an infographic and compiling an alumni newsletter for the division.
The most outstanding aspect of my internship was the open environment that JSI has created and is dedicated to maintaining. On my first day, after interacting with just a few staff members, I immediately felt at ease and knew I was in for a great summer. All my questions were met with knowledge and enthusiasm and I never hesitated to ask more. The willingness of people to help each other made me eager to take on task after task. I am now more confident in my abilities to produce quality work and interact with people, and am more excited than ever to continue my endeavors in public health.
Caitlin Hungate
JSI Health Services Intern/Colorado
Summer 2012
Interning at JSI Research & Training Institute, Inc. in Colorado over the summer was a great experience. After recently completing my masters from the Josef Korbel School of International Studies at the University of Denver, the work at JSI complemented not only my academic experiences but also my previous professional experiences.
During my internship, I worked on a project for a Colorado-based foundation. The project consisted of an environmental scan of the state to help the foundation determine their future funding priorities consisting of community forums throughout the state, focus groups, and a consumer survey. The project was intense and the timeframe for deliverables was quick. Because of the nature of the project, I had the opportunity to work with almost all of the Colorado Health Services Division staff. Being able to work with almost everyone in the Colorado office was a wonderful experience.
My internship at JSI ended on September 28. On October 1, I was hired as a project coordinator for the National Training Center for Management and Systems Improvement project. I certainly didn't expect my internship to result in a full-time job, but I certainly am thrilled!
Alyssa Van Denburg
JSI Health Services Intern, JSI/Colorado
Summer 2012
I was thrilled to receive the opportunity to intern at JSI/Colorado this summer after graduating from college in May. I had wanted to learn more about public health and get experience in the field, and JSI felt like a good fit. So, without hesitation, I accepted the position.
Once I started, I knew I had made the right decision. During my internship, I worked with the Region VIII Family Planning Training Center team, which provides training for family planning clinic personnel in Colorado, Montana, North Dakota, South Dakota, Utah, and Wyoming. I entered and analyzed participant evaluation data, completed conference evaluation reports, and helped design and distribute CD toolkits and certificates to conference participants. I also had the opportunity to work on projects with the Family and Youth Services Bureau's Personal Responsibility Education Program and the U.S. Department of Health and Human Services Office on Women's Health.
Just as I had hoped, this internship gave me the opportunity to learn about a range of public health topics, strengthen my skills in data entry and analysis, and develop new skills of report writing and conference planning, management, and assessment. Not only did I learn a lot, I worked with knowledgeable, inclusive, and passionate people. Without a doubt, I highly recommend interning at JSI.
Sarah Jonassen Bittman
JSI International Division Intern/Nepal
Summer 2011
I interned with the Nepal Family Health Project II, where I worked with the performance improvement (PI) team to compile data about the quality assurance working group (QAWG) and district fund. The PI team works to assure quality at the district and sub-district level in order to help health workers provide the highest-quality care and service delivery possible. I created a database of the improvements made to health facilities in the project's core districts using this fund and wrote a technical brief describing the QAWG process of local health leadership and decision-making. I used skills that I learned in classes at Harvard School of Public Health to develop a protocol that we used to conduct interviews with health officials and health facility workers so we could find out how the QAWG and the district fund led to improvements.

During my two visits to the field I saw the implementation of activities that I had read about in the Kathmandu office and in my previous experience at USAID headquarters in Washington, DC. I found this aspect of the internship to be especially rewarding because I have more of a programming/policy background, and hadn't gotten a lot of hands-on experience. The people I worked with in the Kathmandu office were generous and dynamic, and they encouraged me to talk with colleagues working in the areas of governance and community participation when they learned this was where my own interests lie. My internship was a wonderful experience, and JSI and NFHP II were great about facilitating my immersion into a new culture as well as my learning process about Nepal's health situation and programs.
Laura Buback
JSI International Division Intern/Ethiopia
Summer 2011
As an intern at the Last Ten Kilometers (L10K) Project in Ethiopia, I worked with the communications and documentation specialist to improve program visibility and promote L10K's community-based strategies for improving maternal, neonatal, and child health in rural Ethiopia. I recently completed an MPH at Tulane School of Public Health, where I concentrated in maternal and child health, so I was especially excited that this internship was in line with my interests.

Over my three-month internship, I learned the importance of creating concise and clean communications materials to explain a growing public health project. My work at L10K ranged from editing routine reports from regional offices to preparing for special events. I helped the monitoring and evaluation team prepare posters and training manuals for a presentation on L10K's use of mobile phones for supportive supervision at an international conference. I also helped to prepare photo and display materials for Ethiopia's annual health-sector review meeting, and designed information packets and fact sheets to distribute at conferences and meetings.

One of the L10K's key community-based strategies is providing voluntary community health workers (vCHWs) with non-financial incentives to sustain their motivation and performance. I wrote a policy brief on research findings of a qualitative study and a feature story about a festival honoring vCHWs. Seeing the community support and enthusiasm of the of vCHWs and talking with them convinced me more about the promise and success of community health workers than any data or report I've ever read.

I also helped to develop communications materials on L10K's newest program addition, the Integrated Community Case Management of Common Childhood Illness program. I created a fact sheet and wrote two success stories from the Tigray and Amhara regions. Traveling to the field and seeing the health extension workers in action was a wonderful experience.

As L10K grows, it has produced an expansive collection of guidelines, training materials, reports, and photos. Another element of my internship was archiving these documents on an internal server, as well as editing and formatting them for the L10K Web site. While documenting the lessons learned and success stories, it became clear to me that, although L10K's progress is largely due to the dedication of community-level health workers, its success in implementing innovative strategies is rooted in the dedication of all the people who work on it. From the central office staff to grantee partners, everyone was committed to improving the health of mothers and children in Ethiopia. This internship provided me with knowledge, tools, and experience to further my goal of becoming an advocate for community-based maternal and child health programs around the world.
Ivan Busulwa
JSI International Division Intern
Summer 2011
The internship is a great way to put the skills you've acquired in school to good use. It's also an opportunity to meet people working in a field that one would like to join upon graduation. With that at the back of my mind, I was eagerly looking forward to meeting the people at JSI. More so when a quick Google search revealed that the Boston Globe had consistently ranked JSI as one of the top places to work in town.
After only two weeks into my internship, I could clearly see why this was the case. My internship started with an orientation period where I got to meet most everyone. Apart from observing that I hadn't lost my knack for quickly forgetting peoples' names, everyone was readily available to ensure that I swiftly learned how the various internal systems worked.
Because of its relatively large size and diverse departments, JSI holds many events for staff that serve as a way of reinforcing the workplace culture and allow staff to catch up with each other (and eats are usually provided at these). Bagel breakfasts, meet-and-greets, and brown-bag presentations, at which visiting field staff talk about their work, helped to break any on-the-job monotony and build staff morale. Listening to the field staff made me appreciate our work even more because it reaffirmed that we were making a positive difference, however small, in the lives of others.
Even though most of the work I was assigned was finance related, JSI's non-hierarchical structure enabled me to take on tasks from many other departments. This, and the company's open-door policy, reduced the communication barriers that you'd find in your typical company and further enhanced the affable atmosphere.
All in all, JSI is a great place to work because it's filled with people who are passionate about what they're doing. I would recommend it to anyone interested in public health consulting, economic development, education, or non-profit endeavors. In my case, it was the perfect opportunity to learn more about my work style, strengths, weaknesses, and preferences. Ultimately, it helped me better understand what I'm capable of and what I want to do upon graduation.
Elizabeth Halprin
JSI/World Education Communications Intern
Summer 2011
As a 19-year-old about to start my second year at a liberal arts college, I occasionally feel ill-equipped for the 'real world.' When I walked into 44 Farnsworth for the first time, I couldn't help but consider the dreadful possibility that JSI was exactly like 'Office Space' and my summer would be spent in a place that slowly ground my soul into oblivion.
Over the course of my first week, if not my first day, I realized how wrong I had been. The projects I was given—putting together a Web feature on JSI-produced health promotion material, helping to develop a success story booklet for World Ed's AGSP—were interesting and, dare I say, fun. I learned, from both the process and the content, how public health works, why it's important, and that JSI is a singular place that has probably raised my expectations too much, expectations that will come crashing down if I ever work in an office that is not filled with talented, intelligent, and friendly people who are enthusiastic about the work they're doing, which just so happens to be saving the world.
This summer I wrote, edited, created, developed, copied, and pasted. I researched what JSI was doing across the world, from Ethiopia to New Hampshire, in everything from family planning to supply chain management. It has been a delightfully unpredictable experience from start to finish, and for that I'm grateful.
I don't know yet what I want to do with my life, as the many innocent people who suffered through my stumbling explanation of my undeclared major know. However, I do hope that whatever I end up doing (and public health looks pretty good), I can work somewhere with a passing resemblance to JSI, the kind of place that I'll be excited to go to when I wake up every morning, having overslept once again.
Molly Thornton
JSI Health Services Division Intern
Summer 2011
As a college student, I used to cringe every time I was asked that ubiquitous question, "What you want to do after graduating?" I didn't squirm because I was unsure of what I wanted to do, rather I feared that I would be laughed at for my answer: I want to change the world. It doesn't seem like an answer that merits scoffing, yet those who believe that a desire to change the world is nothing more than teenage naïveté have chuckled condescendingly when I have given it. However, after spending a summer working with people who have translated the desire to make the world a better place into a profession, I feel confident not only to express my dream but to pursue it as well.
My assignment as an intern with JSI's Health Services division was to organize and update a database. Through this task, I learned a great deal about JSI's array of projects and talked to project coordinators about their work and how they came to JSI. This opened my eyes to areas of healthcare that I didn't know existed and to activities I could pursue after college before I join the workforce.
Although the database was my main responsibility, the most valuable part of my JSI experience was the time spent working on projects that staff who knew my specific healthcare interests assigned me. Because of their desire to see me get the most out of my internship, I was able to explore provisions of the Patient Protection and Affordable Care Act and contribute to two distinct projects. Specifically, I wrote the background section of a grant proposal to provide technical assistance to maternal home visiting program grantees, and researched and presented on accountable care organizations. This work—assisting my fellow staff members and yes, the world around me—made me feel part of the JSI team.
I am extremely grateful for my JSI internship. I can only hope that any future jobs I have will be in an environment as supportive and enriching as that of JSI.
Paige Veidenheimer
JSI/World Education Communications Intern
Summer 2011
Before I started my internship in JSI's Communications Division, I allowed myself three days of recuperation, having spent a month studying agricultural issues in India, preceded by a week in Dubai and a semester abroad in East Africa.
Over my two-month internship, I wrote a number of announcements promoting standout employees and projects for JSI's website. One piece I wrote was on Bol, the best-selling movie (ever!) in Pakistan, produced in part by JSI's PAIMAN project, which promoted the health of Pakistani mothers and newborns. I also worked continuously to compile information and photos for World Education's 60th anniversary slide show, an assignment that not only gave me a great understanding of the range of World Education's projects, but also allowed me to use my creative side. Coming into this internship, I certainly didn't foresee taking such an active role in the office, but I'm proud to say that I led a meeting with coworkers on the content and layout of the slide show. As we discussed and bounced ideas off one another, I gained confidence in my own innovation.
I believe one of the best ways someone my age can learn about a field of work is to go to as many meetings that they may and, if not participate, listen carefully. The ECHOES meeting I attended with staff from World Education, Ghana's Cocoa board, the World Cocoa Foundation, and the Hersey's Corporation to be eye-opening in terms of how partnerships are formed as well as what motivates each party invest in international development. I later drafted a promotional piece on the up-and-coming partnership program, which is bringing crop yield-increasing information and health messages to rural cocoa farmers in the Western section of Ghana.
One of the last projects I worked on included interviewing the program director of World Education's AGSP in Liberia and then writing a paper to raise public awareness of the necessity of making youth and women's education part of national recovery efforts in post-conflict areas. From this, I learned how to perfect a piece, incorporating advice from five or more staff members until I could finally call it "done."
This internship solidified my interest in international development, public health, and environmental health, and piqued my interest in incorporating technical writing skills into anything I do from here on. It has helped me to think forward, as I see that there are a number of ways I could go from here, whether advocacy or behavioral change communication, in the US or abroad. When I explain my work to family, my mom likes to chip in, "It was the ideal internship!" When I consider the opportunities I had, plus the congenial environment of JSI/World Education's office, it really was.
Sara Anziani
JSI Communications Intern
Spring 2010
I began my internship as an aspiring journalist and graduate school applicant who wanted to bring her knowledge of health and environmental issues to a global scale. Familiar with JSI through its work in my hometown of Lawrence, Massachusetts, I pursued an internship there because I knew that JSI focused on health and environment on both the local and global levels.

Over the course of my 3-month internship, I worked on a wide range of projects and was given responsibilities beyond (from what I hear from friends who have interned elsewhere) the level of a typical intern. By the end of my first day I was pulling together content for a 2010 International Women's Day web feature (now on the home page). My second week, I interviewed an overseas guest from the Bantwana Initiative. As the semester went on, I wrote various synopses for publications and news features, helped edit publications, and wrote a press release for the Proteccion en Construccion, a project in Lawrence (my town!). My final project was to write content for a developing website for a project in Ethiopia which focuses on improving rural health in that country.

In addition to gaining the knowledge I sought, I solidified my interest in pursuing a career in public health and/or the environment. I also realized that I can simultaneously improve my oral, written, and rhetorical skills. Interning at JSI was a perfect way to end my college career and to help me make the transition from full-time student to working professional.
Jane Carper
JSI Communications Intern
Summer 2010
I thought that I knew what to expect when I first came to intern with JSI's Communications Team this summer—photo and document uploading, minor editing, a staff profile, and getting a feel of how a major public health consulting organization can utilize social media. I was prepared to give my best effort to whatever project—no matter how small—was thrown in my direction. I soon found that my internship would involve much more than that, and I was thrilled.

Within the first week I was writing YouTube descriptions for The Pakistan Initiative for Mothers and Newborns (PAIMAN) project's local TV spots and coordinating JSI's entry for the Boston Globe's Top Places to Work 2010 report. A couple of weeks later I wrote a comprehensive summary of the West Bank and Gaza Hanan Maternal, Child Health and Nutrition project's marketing strategies and success. By the end of my internship, I was compiling information to update maternal and child health corporate capabilities. And with each day I learned more about JSI's efforts to improve public health around the world.

The great thing about working in communications is giving colleagues' work the recognition it deserves by sharing it with the rest of the company and the public. It was truly inspiring to spend my days with people who have dedicated their careers to improving public health. I now have skills in communications and public health, experience working at a consulting company, and can promote important work in my own words. I was lucky to be surrounded by motivated people, many of whom told me compelling stories of their lives and careers. Working at JSI has helped me define my passion for women's rights, reproductive health, and social justice. What I learned will guide me into the future.
Daniel Cothran
JSI International Division Intern/Washington, DC
Summer 2010
I was fresh out of a graduate program in public health when I began my internship with AIDSTAR-One. My specific responsibilities fell under "knowledge management"—a vaguely-defined concept that incorporates design, communications, library science, and marketing—but my day-to-day activities were straight-forward and involved creating, designing, and organizing content on the project's website, which I then marketed to potentially interested parties.

Working on the website brought me pleasure. I enjoyed using some of the skills I picked up over the years, particularly design and writing. My efforts had immediate, concrete results, and my amazing managers encouraged me to be creative and to take initiative. They allowed me to implement my (better) ideas, which added my fingerprint to the project and gave me a high degree of satisfaction.

Even more gratifying was that the work I was doing for JSI mattered; it was being seen and used by program planners to fight HIV. This compelled me to make my best effort: I arrived at work early and left late. There were even days when I had to force myself to leave.

My proudest accomplishment involved the pioneering and incorporation of a social media strategy for our project. I set up Facebook and Twitter accounts and built a sizeable following. In this way, I helped direct people to AIDSTAR-One's many and valuable products.

Another exciting aspect of my internship was that I was learning a specialized (and somewhat buzzworthy) skill that made me more competitive among my peers. Over the summer, I had two interviews at organizations similar to JSI. At each, the interviewer was impressed by my training in knowledge management. Practically everyone applying to global health positions has an MPH and field experience; very few have been involved in knowledge management.

Sometimes it takes an internship to figure out what kinds of activities bring you contentment. Mine also taught me that the organization and supervisors that you work for really matter. JSI is an enlightened company that treats employees very well. As a consequence, it attracts and retains personnel like the people I worked with, who recognized my value and always had my best interests in mind.
Barbara Donachi
JSI International Division Intern/Bolivia
2010
An unusual life path, too complex to detail here, has led me from my training as a fine artist (BFA 1973) and graphic designer, to my work as a social activist and nonprofit coordinator, and ultimately to a career in public health (MPH 2009). I was, of course, stunned to find a JSI internship that appeared to be tailored to my odd set of skills. The Gestión y Calidad en Salud (GCS) project, based in La Paz, Bolivia needed someone with an MPH who was skilled in writing, photography, Spanish, graphic design, and was experienced in health communications, and had worked in different cultures to document the project's work.
After several weeks of reading project documents and asking questions, I had a reasonably good idea of the scope of this multidimensional project. But it was all very abstract to me until I actually traveled in the field and saw the difference this project has made. My first photo shoot was of the Profesor de Tos ('cough professor') at the Coroico hospital in the lush Yungas region. And who or what is the cough professor? He is a lab technician who realized that a great many of the sputum samples collected for TB testing contained only saliva rather than respiratory tract cells. He became part of the tuberculosis quality improvement committee (trained by the GCS Project), and developed a skit to show people how to really cough up a good one. He has taken his show all over Bolivia and upped the detection rate of TB.
Generally, aside from the health brigades, the project interventions were not glamorous. They were simple but well-conceived efforts with great effect, such as providing fuel to take the clinic boat and staff to isolated river communities; providing training, supplies, and medications for TB patients; providing scales and growth charts and teaching health providers the correct way to take measurements so that they can identify children with malnutrition, and much more.
I was struck by the magnificence of the land, the contrasts of climate, customs, politics, and people. I was touched by the kindness of the JSI Bolivia staff members who received me with open arms and offered me appreciation and support. I was inspired by their commitment and professionalism, and impressed by the respectful and cooperative relationships between JSI staff, regional medical personnel, and ministry of health representatives.
Anna Stout
JSI International Division Intern/Liberia
2010
I interned with JSI in Monrovia, Liberia during my last semester of graduate study at Boston College, where I earned my MSW in macro/global practice. I've always been passionate about women's reproductive health, and this internship provided me the opportunity to focus on it in an international development and post-conflict context.

Liberia is rebuilding itself after a 14-year civil war that ended in 2003. The country is working to lower its staggering high maternal mortality and fertility rates, and to increase the use of family planning by improving quality and access to reproductive health services. During my four-month internship, I worked on two JSI projects: Rebuilding Basic Health Services (RBHS) and the Astarte Project.

RBHS is a five-year program to support Liberia's National Health Policy and Plan by in increasing access to basic health services and strengthening the decentralized management of the health system. Under the tutelage of the reproductive health and family planning advisor, I worked on community-based reproductive health projects, key national policy and strategy documents, and health workforce trainings. I also evaluated family planning services at health facilities in rural areas.

The Astarte Project provides small grants and technical assistance to local NGOs to provide or enhance reproductive health services in crisis-affected areas. At Astarte, I connected with leaders of Astarte's NGO partners and provided assistance on funding proposals, monitoring and evaluation plans, resources for project planning, and facilitated links with other NGOs and reproductive health networks.

My internship experience with JSI in Liberia exposed me to the world of international public health and gave me hands-on reproductive health experience on multiple levels. I was able to indulge my passion for women's health in the developing world while enhancing my professional capacity and cultural competence.
Jordan Worthington
JSI International Division Intern/Timor-Leste
Summer 2010
I'm majoring in development studies, with a focus on global health. I have a special interest in post-conflict reconstruction and capacity building. I wanted a rigorous public health internship before starting my senior year of undergraduate study. I was fortunate to get one with JSI's team in Dili, Timor-Leste this summer.
In Timor-Leste, 95% of the population is Catholic, and the Catholic church is the dominant social institution. The program I worked with is designed to use the reach and influence of the church as a means of health education. Part of this program facilitates the reading of family health messages after Catholic mass.
As an intern with JSI's TAIS (Timor-Leste Asistensia Integradu Saude) family health team, I helped health promotion specialists develop a monitoring system to assess attitudes and health knowledge of people who were involved the program. After we developed a questionnaire, I traveled to districts around Timor-Leste where the family health messages had been implemented. With the help of a team of Timorese health promotion specialists and translators, I interviewed priests, catechists, and the general public to find out what they knew and thought of the project's family health messages, if they thought behaviors had changed as a result of hearing the messages, and their suggestions for improving the messages.
I also helped to write the final report detailing the results of the surveys and recommendations for improving the family health messages. TAIS hopes that the Ministry of Health will use the information presented to develop further relationships with the Catholic church.
I had a wonderful experience and I received a lot of support from the TAIS team. I felt like the work I was doing was valuable to JSI and hope it will be useful to TAIS and the Ministry of Health in the future. I gained first-hand knowledge about public health practice and learned how Timorese culture can be use to affect positive change. This was a really educational, worthwhile opportunity for what I hope will be my future in public health!
Lanre Akintujoye
JSI International Division Intern/Washington, DC
Summer 2009
This summer, I worked with JSI staff on the Supply Chain Management System (SCMS) project to improve the coordination of the supply chain management of Nigeria's laboratory supplies.

As part of my internship, I made a trip to Abuja, Nigeria's capital city, to help the local JSI team conduct an inventory of the lab equipment used to test for HIV and TB. I then developed a Nigeria-specific database to store information about lab supplies.

I was greatly impressed by the determination with which all JSI staff approached their work. Although JSI hasn't been in Nigeria for very long, it has initiated many programs which increase the Nigerian Ministry of Health's capacity to address HIV and AIDS. JSI's various initiatives and services have helped fulfill USAID's goal of reducing HIV and TB in Nigeria.

Working with JSI served as an excellent learning opportunity that allowed me to apply the competencies that I gained from my coursework at the Yale School of Public Health to strengthening Nigeria's healthcare system. I am proud that I contributed to JSI's effort in this area.
Francis Kiweewa
JSI International Division Intern/Washington, DC
Summer 2009
When I came to JSI to begin a two-month internship, I had some field experience from my years of work in Uganda. However, what I was coming to do at JSI was new to me so although I had some general ideas about the work, I was nervous. I am a clinician and I became interested in public health and health systems after realizing that what I did as a clinician would amount to nothing without strong systems and institutions to facilitate the promotion and practice of a population's health. JSI, a leader in systems strengthening, was the ideal place. I was ready to learn and compare experiences with some of the best brains in the field.
After my orientation, I knew this was going to be an exciting learning period and I was not disappointed. My primary assignment was to conduct an online forum about the integration of health information systems, which was a subject of my thesis at Harvard's School of Public Health. I was also exposed to the working of the Health Metrics Network, a global initiative to improve national health information system performance.
The fact that I was asked to participate in the identification and write-up of case studies to be used for shaping the direction of this global initiative was gratifying in its own right. I was also excited when I was asked to lead a brown bag discussion on the integration of health information systems, that, judging from the comments I got, was well-received.
My internship expectations were met in more ways than I had initially imagined. Interns are given independence, which leads to innovation. Yet there is also a culture of learning at JSI, and an environment that encourages interaction with everyone. The helpful, flexible, and warm people at JSI's Washington office make JSI possibly the best place to have an internship.
I left JSI with a more critical and creative mind, which will help me in my everyday work as a public health practitioner. I also left with friends and partners I can call for counsel or partnership in future global health work, especially in health information systems.
Christina Lagos
JSI International Division Intern
Summer 2009
As a public health graduate student focused on global health issues, I was in search of a summer internship that would allow me to integrate coursework with research and field work in a developing country. I had the pleasure of working with the JSI team in Nepal on MINI (Morang Innovative Neonatal Intervention), a five-year program that addresses the persistent high neonatal mortality in Nepal.
My primary task was to write a research publication with MINI's project director on the impact of neonatal infection management on low birth weight infants in MINI's cohort. I worked closely with the monitoring & evaluation team to complete the data analysis for the publication and was also involved with analyses on other aspects of the intervention for process documentation and research publications. I learned a tremendous amount from the team in Nepal.
As part of my role in writing the case study, I was able to make visits to the field sites in MINI's district and speak with female community health volunteers who are trained to diagnose and treat pneumonia, diarrhea, and other childhood illnesses in Nepal. The resilient spirit and dedication of these rural women proves that it is possible to save newborn lives where there are no physicians. Through this experience, I gained a strong interest in community-based programs and global health consulting. The work environment was supportive; the people I met were incredible. I couldn't have asked for a more fulfilling internship experience.
Amy McDonough
JSI International Division Intern/Washington, DC
Summer 2009
I feel extremely lucky to have interned at JSI. My interest in public health was somewhat new at the start of the summer, but after only two months, I know I want to work in the public health field after graduating college. I mainly worked on IMMUNIZATIONbasics, and I was given a wide variety of tasks, including helping to prepare for and attending meetings at USAID, preparing country summary sheets that display the status of immunization in many developing countries, assisting with reports and proposals, and conducting literature reviews.
I also worked on the Europe and Eurasia Regional Family Planning Activity helping to prepare for a group of doctors from Russia, Georgia, and Kyrgyzstan to come to Baltimore and Washington, DC, to learn about reproductive health and development.
On both projects—and at JSI as a whole—I was able to learn from an extremely diverse group of people, and I gained a wealth of knowledge that I will take wherever I go. I was treated more as an equal member of the team rather than an intern. The culture of JSI, coupled with the substantive work I was given, made this a truly successful summer and will help guide the rest of my time at college and thereafter.
Julia Rodgers
Communications Intern
Summer 2009
My internship with the JSI and World Education Communications team was better than I could have asked for. As the only high-school intern this summer, I was nervous that I wouldn't be able to work at the same level as the other interns. But as soon as I arrived, I immediately forgot any concerns I had. Every person I met that first day—and every day after that—was warm and welcoming. The environment at JSI is so comfortable and I never felt hesitant to ask questions or voice comments/concerns. The combination of independence, support, education, and responsibility felt just right.
But the most amazing part of being an intern at JSI is what I was actually able to accomplish! Whether it was attending project updates or pulling project binders together, I always felt like I was contributing to the work and goals of the company. One rewarding example of this was updating the success story binders for World Education and JSI, and then later in the summer writing a success story myself!
Even tasks that might be considered routine were fun for me because I was constantly learning more about what JSI does. For example, adding photos to the database was interesting because it allowed me a look behind all the fantastic pictures of JSI's and World Education's work into the story behind each.
The benefit of working in Communications was that I learned about both the international and domestic work the company does. It was inspiring to witness how a successful public health company works to improve the lives of people all over the world. I have always wanted to work internationally, and now I can see myself focusing on public health, too.
Kate Russell
JSI International Division Intern/Ethiopia
Summer 2009
I spent an incredible summer at the Integrated Family Health Program in Ethiopia.
I may have learned more in one week in the field than my MPH courses could ever have taught me. We were working on an analysis of community-based implementation of immunizations by health extension workers. I spent the first few weeks developing surveys and planning focus group discussions as well as learning more about the IMNCI strategy in Ethiopia. However, it was in the field carrying out the study that I really understood the benefits and potential of the health extension program. Meeting these health workers was incredibly inspiring and I was honored to be a part of a project to help their cause.
In the following weeks of analysis and report writing, I was thrilled to find that my opinions and thoughts were valued by the team, and proud to know that I had made a contribution to the study. I am so grateful to have had the opportunity to intern with JSI. What a wonderful launching pad for a future career in the field of international health!
Haley Schwartz
JSI Health Services Division Intern
Summer 2009
Before my internship at JSI, I wasn't quite sure what to expect. But on my very first day I found out that I would have my own project; creating an e-Learning tutorial for providers about Lyme disease. For the first part of the summer, I researched everything I would ever need to know about Lyme disease. From there, I helped to organize and select which information would be included in the online training. I also helped create the script and draft the content.

Much of the work on this project I did on my own. While frustrating at times, it allowed me to master the process of creating an e-Learning training, and by the end of the summer, I fully appreciated the effort needed to create an engaging online course! Additionally, I came away with a greater understanding of health communications.

In addition to the e-Learning project, I assisted with research for proposals and projects. I learned about other JSI projects around the world at brown-bag lunches. The exposure and experience I got this summer at JSI cemented my love of public health work.
Scilla Bennett
JSI International Division Intern
Summer 2008
Who knew an internship could be enriching, educational, worthwhile, and FUN? My three months interning with the JSI International Division were all those things, and so much more. Although I knew JSI did great work, I had no idea it would be so great to work here! I learned more than I ever thought I would, including how an organization can succeed in providing international aid.
While I did do some 'intern-like' tasks, I was certainly not stuck in front of the copier and fax machine all day. I participated in a variety of projects, many of which gave me more responsibility than interns typically take. I was asked to complete the close-out of an international project, which involved sorting, sending, and distributing all of the project's reports, posters, photographs, and communication materials. I was also involved in a number of proposals, and even wrote part of a technical section on my own. I was surprised to be given so much independence and excited that interns were entrusted with important components of proposals.
Although I had never done work specifically related to public health before, I have always been interested in international aid work and developing sustainable help for rural communities. Working at JSI gave me enormous insight to the divergent problems facing many parts of the world, and how it is possible to intervene effectively while respecting local culture and customs. I now have a much better idea of how international public health works, and hope to pursue a career related to it. Luckily, the master's program I begin in the fall allows me enormous flexibility, and I plan to tailor my Russian, Eurasian, and Eastern European MA to international aid, nongovernmental organizations, and sustainability intervention. JSI has given me solid footing on the road to success!
Eileen Ing
JSI Health Services Division Intern
Summer 2008
Before coming to work at JSI, I was nervous and excited at the same time. I had taken several community health classes already and had declared community health as my concentration. Now I was looking for something outside the classroom, something that would give me more of a sense of what community health actually is. This was my first real-interest internship and I had high hopes for it.
Within the first two days of being at JSI, I remember feeling overwhelmingly happy and excited because I knew I had chosen well; I was eager to learn and JSI is a place that encourages this. On my second day I attended a 'brown bag lunch' about stigma and AIDS in Zimbabwe, and also listened in on a bi-monthly national conference call for the Juvenile Drug Court, one of the projects on which I was to work. I attended weekly meetings with my team, and every other week there was 'book group', for which an article or video clip was assigned and discussed at the beginning of the subsequent meeting. This was a great way to learn more about the projects that I was working on and also other health-related topics.
Over the course of my internship, I helped with data management and was part of the data collection tool revision process. It was interesting to see how different things were in the 'real world' (as opposed to the classroom), with all of its constraints and factors to take into account. I also loved being able to talk with people who have worked in public health for years, and hearing their opinion and approach to the different matters.
Working at JSI has deepened my knowledge and passion for community health. At the beginning, I was unsure of what role community health would play in my future, if any, even though I'd been planning on attending medical school since I was younger. Now I've decided that in addition to a medical degree, I also want to pursue a masters in public health. One day I hope to use both degrees to help make a difference in peoples' lives.
Sapana Pradhan
JSI International Division Intern
Summer 2008
My internship with JSI has been a great experience. Totally new, as I was, to development organizations, I expected to gain some knowledge of how 'the system' works. Indeed, I met a lot of amazing people who not only helped me understand the system, but also taught so much about how things worked at JSI.
From the beginning, I was pulled to participate in various proposals. As a graduate in business and finance, I had no knowledge of or experience in public health. However, the project coordinators were considerate enough to give me roles related to finance at the outset, later exposing me to public health sections. Not only were people friendly, they made me feel very important by giving responsible duties to perform in the process of writing a proposal. I was able to do it all with the help of project coordinators!
Throughout this process, I learned the different things that needed to be considered while preparing budgets. I also got involved in other tasks that added variety to my internship. I was encouraged to participate in all sorts of activities, both work-related and fun. And the don't hesitate to ask environment made me feel totally at ease from the first day.
My internship at JSI was surely one of the best I could've hoped for. I'd like to thank every member of the JSI family for being so warm and nice to me.
Sarah Sitts
JSI International Division Intern
October 2007 - May 2008
I interned with JSI's Boston International Group (BIG) during my first year of Master's study at the Fletcher School of Law and Diplomacy (Tufts University). I am pursuing a career in international development, and JSI provided the opportunity to learn more about international public health issues and projects. As I worked with most of the people in the division over the course of my internship, I was able to learn about many of JSI's projects around the world. The occasional brown bag presentations about various issues and projects in international health were also an important resource in learning more about international health challenges and strategies. Additionally, it was interesting to see how the structure and systems of a large, international organization have evolved to efficiently manage staff and resources to pursue its mission in a fast-paced world.
During my time at JSI, I was able to work on monitoring and evaluation projects, an area I wanted to learn more about. I also worked on project communications materials and publicity, prepared sections of proposals, assisted with field accounts, and helped out with miscellaneous projects around the office.
It was a pleasure to get to know and work with BIG staff members, all of whom have diverse and fascinating backgrounds, substantial expertise, and a deep commitment to improving health in other countries. Plus, they are full of fun! I hope many of our paths will cross again in the future!
Nkemjika Ugonabo
JSI International Division Intern
Winter 2008
As part of the Stanford (University) in Washington (DC) program, I was an intern at John Snow, Inc. in the winter of 2008. My experience at JSI was nothing short of spectacular. Most of my work was with the Reproductive Health for Refugees Project, for which I helped draft a proposal for a grant supported by the Friends of Liberia. I also did research on pediatric HIV and AIDS care regimens, highlighting gaps on children younger than 5 years old in manuals, guides, and other documents. In addition, four other Stanford interns and I used Facebook, the social networking website, to launch a World Tuberculosis Day awareness campaign for JSI's TB Working group.
The welcoming and supportive work environment at JSI was an integral part of my internship experience. The dedicated staff at JSI have a refreshing and inspiring passion for international health. In my short time there, I learned so much from so many people, even those outside the realm of my projects.
My experience at JSI had a great personal, professional and academic effect upon me. I now know that public health is the career that I will pursue, and am very grateful to all the hard-working individuals at JSI who helped make my internship so wonderful.
Evelyn Abayaah
JSI/World Education Intern
Spring 2007
My work as an intern for John Snow, Inc., and World Education, Inc., was a great experience that I will not soon forget. I worked on different projects within different divisions, which allowed me to learn a lot about how various areas function. My initial objective was to work on health literacy projects, to find out if domestic health literacy was different from international health literacy and, if so, to see if there were lessons that could be drawn from those differences. My work turned out to be a bit different, but I must say I ended up enjoying it and liked the level of responsibility and the different projects I worked on. I also liked the level of independence I was given and the confidence that my supervisor had in me. I was happy to be able to do real work and demonstrate that I was capable of executing whatever was assigned. My internship gave me the ability to use the skills I had acquired from college, allowing me to put theory and practice into perspective. I felt very much at home at JSI/WEI because everybody was so nice, willing to help, and treated me as one of their own.
The bulk of my time was spent compiling all JSI/World Education's health literacy work into one comprehensive document. I dove right into my project by accessing all the information I needed from the intranet, internet, and then contacting program officers and coordinators from both organizations to learn more. The result was a long list of projects, some of which needed updating. This was a valuable experience because it gave me the rare opportunity to learn about all the health literacy projects that had been undertaken over the years and how they effected specific target populations. This was something I could not have learned in school, but what pleases me even more is that people are using the information I collected to do their work.
Other projects I worked on included helping to identify potential funding sources for World Education's Ghana (where I am from!) Project. I also worked on researching information for JSI's Tobacco and Literacy Project, which involved putting together a package of information as background materials for teachers who participated in the project. I also had the opportunity to go to New Hampshire to help pilot-test a new curriculum that was developed for adult education teachers to educate their students about the adverse effects of tobacco use. In addition, I worked on researching a potential learning management system to keep track of training registrations, pre-assessments, and evaluations.
I must say I find myself very fortunate to have had the opportunity to do an incredible internship at JSI and World Education. I had an experience that does not compare to any other internship I have had. As busy as people may have been, they still found time to help me and everybody was very cheerful and willing to talk. I am glad I got to experience a nonprofit organization and how it functions. The experiences I acquired will forever be with me and for this I am grateful. I'll be graduating in just a few days and I am sure that the skills and knowledge I gained at JSI and World Ed will come in handy wherever I work next.
I want to say a big 'thank you' to everyone who made my stay here fruitful and helped to make my internship a great one.
Diana Colon
JSI Health Services Division Intern
Summer 2007
In June, I could hardly have imagined I would learn so much after spending only two months working in JSI's US division, working on The Leadership Campaign on AIDS (TLCA). My work with TLCA involved a range of activities. I usually assisted team members with project-related activities. Primarily though, I assessed the effectiveness of the TLCA database as a tool to document activities. Through my work with the database, I learned about the team's involvement and work with TLCA. This really helped me to learn and adjust to being a part of the team. It was good to know that I was helping JSI with this much-needed work. The TLCA team openly appreciated any opinions and insights I had. It was a pleasure to work in such a welcoming atmosphere that allowed me to express my ideas freely.
As a student majoring in biochemistry at Smith College, I plan to attend medical school in the future, so I will spend part of my upcoming senior year contemplating the many options laid before me after graduation. My internship at JSI has given me a perspective that perhaps many pre-med students haven't explored. Students whom I know continuously express concern over what they should research in the future to gain notoriety and respect in the scientific community. I don't blame them for doing so, since our professors and mentors, and institutions in general put a lot of pressure on us to succeed. However, it is important to concern ourselves with the public health issues that plague the world, and not isolate ourselves in a laboratory for the sake of our own glorification. After all, it is the good of all that usually propels one to pursue medical research in the first place.
This summer at JSI, I was able to educate myself about HIV and AIDS, and I was also able to meet some incredibly interesting and friendly people who were more than willing to share their experience and knowledge with me. Conversing with them was a learning experience on its own. I hope that in the not-too-distant future I will have an opportunity to talk with them and share ideas again.
Marco Steinsieck
JSI International Division Intern
Summer 2007
My internship in the JSI International Division was fantastic! I found the internship at JSI ideal. The environment is extremely supportive and understanding of interns' desires to be greatly involved in the work that is done. Within weeks of my start-date, I was pulled onto a major proposal for AIDS prevention in southern Africa. Just a few weeks earlier, I had been in school, studying health interventions in the same region; now I found myself participating in the nascent stages of an actual project there!
Over the next month I was able to work on a number of proposals, each of which lent me the opportunity to learn about different areas of public health, regions of the world, and the various supporters of international public health work. I've interned at a number of different for-profits and nonprofits, and I can't imagine another organization allowing me to participate in the development of such proposals, gain the inside knowledge of working with different donors, and be introduced to the complex landscape of international public health.
The day-to-day work on proposals was exciting, dynamic, and demanding. JSI staff encouraged me to be involved in various aspects of the proposal development process so I could learn as much as possible. They are truly interested in making the interning experience meaningful. My JSI internship has absolutely been a defining experience for me and will benefit me throughout my career.
Lauren Alexanderson
JSI Communications Intern
June – August 2005
During my orientation training session on my first day at John Snow, Inc, and World Education, it was requested that I provide a brief introduction and describe my project. Grasping for words, I stated that I am a rising senior at Brown University and that I would be working on the Health Literacy Project in the Communications Division. I had no idea what that entailed.
When I look back on this internship, I realize that it was comparable to Little Red Riding Hood's flower-picking adventure in the woods. (You remember, each new flower led her to another, until she had ventured far from the path where she began.) I started with a bookshelf stacked with materials, written in various languages, and a small booklet on the status of the Health Literacy Database, a project that a former intern set into motion back in January. As I probed further, I discovered that the materials on these shelves represented a fraction of the total number of JSI and World Education health literacy publications. Thus, my task was to collect more materials, organize them, enter them into the existing database, and create electronic copies for each. My hunt for new materials opened doors to even more documents, but also to additional health literacy projects.
My work at JSI and World Ed has been a gratifying combination of administrative, organizational, and creative tasks. In addition to advancing the Health Literacy Database, I have reviewed websites for the Family Health Literacy Compendium, edited and formatted a health literacy annotated bibliography, helped to plan the Health Literacy Forum in the fall, written short articles, and edited success stories, website content, and other JSI or World Education documents.
This type of internship is well-suited for someone who likes to work independently. For the most part, I was a free agent and set my own agenda and deadlines for my project goals; thus I definitely honed my time management and organizational skills. Perhaps more importantly, I was introduced to the important issue of health literacy.
I came to JSI with two goals in mind: to learn more about the field of communication and to understand, by the end, what is meant by health communication. I can say, with pleasure, that this internship has profoundly shaped my future plans. In the immediate future, I have changed the focus of my senior thesis to health literacy. I am looking ahead to graduate programs in health communication. I am applying for a fellowship to study approaches to health literacy issues abroad. Ultimately, this internship brought me far from my origin and helped me to forge a new, more focused path, in an area where I truly hope I will make a difference.
Marie Lippeveld
U.S. Health Services Division Intern
June – August 2005
When I first came to work for JSI, I was surprised by how helpful the staff was in tailoring my interests to my project involvement. Being a psychology major at McGill University, I was looking to see how I could apply my theoretical knowledge to the real world. JSI gave me this opportunity by introducing me to projects such as QuitWorks, a tobacco cessation program, and the Rhode Island Employer Survey, a study that is looking to improve health insurance options for Rhode Island employers. During my three month stay at JSI, I split my time between these two projects, and was also involved in putting together several proposals.
My work at JSI varied from faxing client reports back to health care providers, to coordinating a focus group for Brown University. I was assigned fixed tasks that had to be completed each week, but I was also introduced to new tasks everyday, making my job less repetitive. What I liked the most about working for JSI was that my project managers always made sure to involve me in most of the planning that took place for our projects. I attended weekly meetings and was encouraged to put forth my opinions and findings. I felt that people were truly interested in what I had to say. Attending these meeting was important to me because it helped me see how my work fit into the project as a whole.
The most valuable aspect of my internship however did not come from the tasks I performed but from all the new and interesting people I met and what I learned from them. The JSI staff is a truly amazing group of people who are devoted to their work and passionate about what they do. I enjoyed working with all of them and am grateful for all their help in making my experience here a great one.
Emily Miller
JSI/World Education PR/Development Intern
May – August 2005
My work as a summer communications intern involved working for John Snow, Inc., and World Education. My days varied completely and were never alike because no two projects resemble one another at these organizations. The small nature of the communications department in JSI/World Ed allowed me to have an in-depth look at what a communications job means for a non-profit. I was treated like a staff member and expected to perform work that had a real impact for the organizations. No fetching coffee or filing here! I enjoyed the level of responsibility I was given and that I was treated as an equal. This treatment of interns demonstrates the high level of character that JSI/World Education looks for in employees.
A large focus of my time here was spent developing the backbone that is necessary for a successful public service announcement campaign. I jumped in right away by forming a press list by calling contacts throughout the Boston-area and other places throughout the country gathering contact information and prices. I was also involved in the actual creation of the PSA's themselves through creating and editing text, searching and placing pictures and working with JSI's in-house graphic designer. This was a valuable experience to be included in because the mechanics and little details that go into this developmental process are something that cannot be learned in a classroom.
Other tasks included formatting and editing articles, performing development work through researching foundations and other grant venues, and writing and sending press releases and pitch letters. I also helped create a new pressroom on the JSI website that was re-launched while I was an intern and edited the content of the website prior to the launch. This is something tangible that I can show future employers. Another privilege of this internship was the opportunity to be involved with the World Education Board of Trustees meeting. So much of a non-profit's activities are affected by Board decisions and it was a valuable insight into this influential part of the non-profit world. It was very much an honor for me.
I was incredibly fortunate for this summer internship. I have interned at other non-profits and working at JSI/World Education was a great experience because the companies themselves are fantastic. They set themselves apart from other organizations because they are well-run, organized and professional. The work environment is a rewarding place because the people here are enthusiastic about their jobs. One of the biggest rewards was learning about these organizations themselves. Prior to my internship I knew very little about JSI/World Education but through my contact with their material, I was able to dig deeper into the important work that these organizations accomplish. I learned that efficient non-profits exist and they can be financially sound while having many projects operating throughout the world.
This internship was an eye-opening experience. Through the various jobs I performed, I learned what makes a non-profit tick. I immensely enjoyed my work here but it further exposed me to other sides of a non-profit. The next step in my learning process is to delve deeper into the project development and implementation side in the non-profit world. Mainly, I am beyond glad that I had this internship because it made me realize that this is the type of work I want to do after I graduate.
Abanish Rizal
JSI International Division Intern
November 2004 – June 2005
My internship with JSI involved working closely with Project Coordinators to provide administrative and financial support to United States government funded projects and other projects funded by different donors. While this internship was mostly administrative in nature, it gave me ample opportunities to look at the technical aspect of various bilateral projects. My primary job was to help Project Coordinators in the administrative side of their projects from doing procurement of HIV/AIDS test kits to hiring consultants and writing their contracts to organizing conferences and booking plane tickets. I also worked on updating manuals used by our projects and this task gave me a thorough understanding of JSI's internal operations.
JSI's goal to build capacity to address crucial health problems was clearly evident from most projects that I worked on. For example, in Uganda along with working with the Ministry of Health to implement health policies, UPHOLD works with various local community-based organizations through partnerships and people-centered approaches for a sustained client-friendly environment. How did I learn this? While building a website for this project I was involved in gathering necessary information for this website. Thus, I got acquainted with UPHOLD's work, its core technical areas of intervention, its strategies and the results of the work being performed.
When I came to JSI in November 2004, my first project involved doing mass mailings for the Joint Learning Initiative project which had recently published a strategy report. I learnt how to convert hundreds of data in excel into address labels without having to retype them again. My final activities included supporting the UPHOLD project. This involved paying invoices to subcontractors, writing subcontract amendments, and wiring money to the field. I also organized the logistics for Conference attendance and JSI's bi-annual International Division meeting. Thus, my responsibilities grew by leaps and bounds during my time at JSI. Throughout, I also worked as part of a team on new business developments writing proposals for various projects around the world.
I had already done field work in Nepal and I wanted to see the administrative and financial aspects of a public health firm. By the end of my internship, I realize the importance of administrative and financial work being as being crucial to the success of a project as the actual field work itself. It was important for me to see both aspects of work involved in public health. Most all this internship has made me realize that this is the type of work I want to be doing for the rest of my life. I have been accepted into a graduate school of my choice and will be pursuing my Masters in International Health, so this internship gave me an opportunity to achieve every bit of what I had hoped for.
JSI is an Equal Opportunity, Affirmative Action Employer committed to workplace diversity. We are committed to providing equal employment opportunities for all qualified applicants and employees without regard to age, race, color, national origin, ancestry, creed, religion, gender, disability, marital status, gender identity, sexual orientation, sexual preference, genetic information, political affiliation, or protected veteran status in any employment decisions. M/F/V/D
If you are an individual with a disability, or a disabled veteran and unable to apply online for an available position, you may submit your request for reasonable accommodation by calling Human Resources at 617-482-9485.
Please read this notice entitled Equal Employment Opportunity is the Law, and this "EEO is the Law" Poster Supplement.